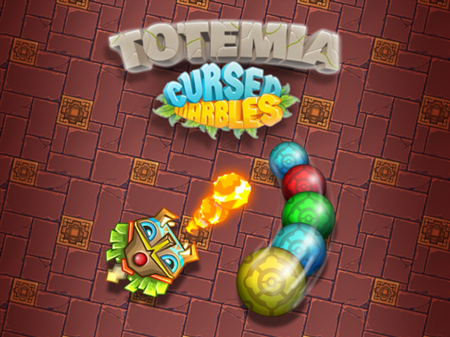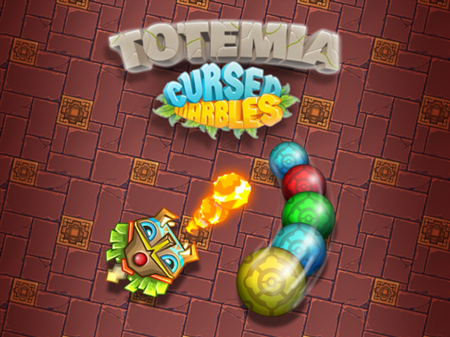 The presented project gained popularity due to its similarity with the original game from the Bubble Explosion genre. At the same time, Totemia Cursed Marbles has several features, one of which is the increased difficulty of the game right from the first levels.
The project is distinguished by high marks from both users and specialists. The developer paid great attention to detail and thought out the gameplay at the level of user perception well. Now you will not just shoot balls mindlessly, but think over your every move, which gives the game a special so to say flavor.
In front of you is a playing field, in the center of which there is a special cannon that shoots colorful balls. Also on the field, there is a kind of "rail" road, along which the same balls move from the edge of the map towards the center. Your task is to prevent these balls from hitting the center mark as you will immediately lose.
The mechanics of the game is very simple - you have to shoot balls at clusters of similar figures of the same colors. To destroy all components of the same color, two conditions must be met. Firstly, there must be at least three balls and secondly, they must be adjacent to each other. The level is considered passed when you destroy all the balls.
How to play?
The game is fully controlled by the mouse. Move the cursor to the desired part of the screen and press the left mouse button to shoot. Keep a close eye on bonus components appearing in different parts of the screen.