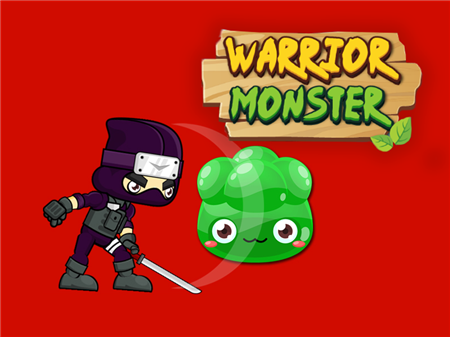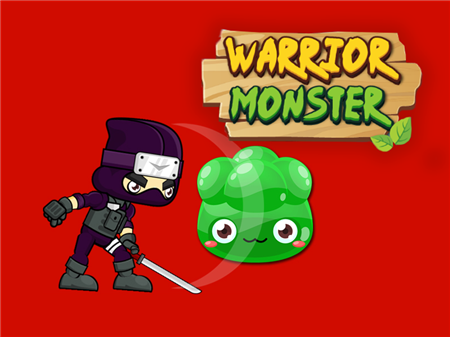 The presented project is a descendant of a whole series of games where the user was asked to cut various fruits with sharp and dynamic movements. In Warrior Monster, things are a little different. Now you will not only have to cut objects to earn points, but you will have to do this in order for the main character of the game to survive.
The developer so skillfully combined different genres of the game that the presented project received the status of a recognized hit of the season. Ready to switch from what you are doing to something completely new and distracting? Then go boldly into battle and get ready to cut the figures falling on your head.
Before you is a vertical game location, at the bottom of which a warrior walks. Various objects are constantly falling on his head, which should not reach the bottom mark of the location. The essence of the game lies in the timely destruction of these objects, and this must be done as quickly and sharply as possible.
The fact is that each of the falling objects has its reserve of health, therefore, each of them will need to be held with a blade a different number of times. But the process of destruction comes down to the fact that you will cut through obstacles with an invisible blade. If a certain number of figures reach the bottom mark of the level, then your character will lose a certain amount of health. Once you use up your entire supply of vitality, then the game will be over. Do not forget that with each new "wave" the number of objects increases, as does their safety margin. In other words, over time, the game will definitely not get easier, which is its highlight.
How to play?
All control is reduced to simple clicks on the left mouse button. Direct the cursor to a potential threat, hold down the left mouse button, and "cut" the falling figures with sharp movements.