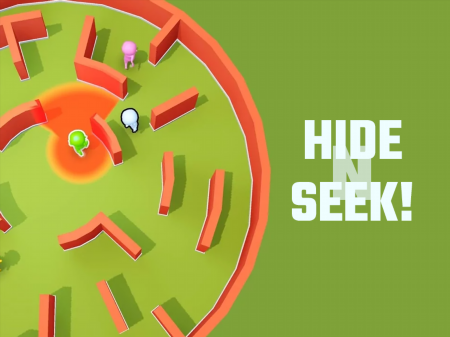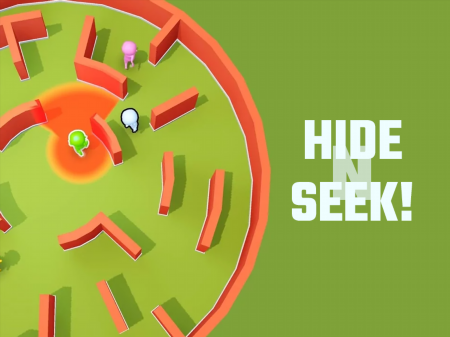 We all know the game of hide and seek very well. It's hard to imagine a person who hasn't played it at least once. But now this popular hobby is moving to a qualitatively new level and is being implemented in the form of browser games. If you want to try your hand at this alliance of speed and ingenuity, then Hide 'N Seek! worth your close attention!
The project perfectly hooks gamers with its fascination and shows the constantly growing online. If you have been looking for a game for a long time that will not force you to learn complex rules and delve into new mechanics, then you will definitely like this project.
You are in a location full of walls, fences, and other dividers. You have two roles at your disposal - hiding and seeker. The aim of the game depends on which side you choose.
If you are playing as a hiding person, then you need to find some kind of a shelter and constantly keep out of sight of the seeker. Be guided by the area of his eye contact, which is indicated in front of the character. In this case, you need to remain the last character found on the map. If you can hide for a long time, then you will win and the level will be considered passed.
Well, if you play as a seeker, then within a certain period of time you will need to find all the hiding. Focus on the steps of the opponents, which can be seen on the map. If within the allotted time you find all opponents, then the level will be considered passed.
Do not forget that the map contains bonus components stylized as blue crystals. If possible, collect them, this will add game points to your overall standings.
How to play?
The character is controlled by the mouse. Hold down the left mouse button and direct your hero to where you point with the cursor. The system does not provide for any additional actions.