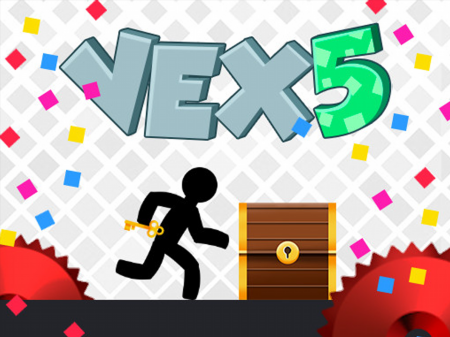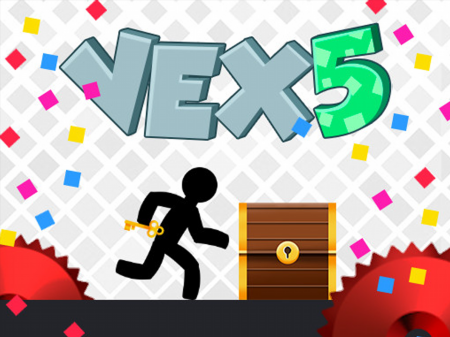 Among the huge number of modern games, there is a whole genre of adventure games based on the user's ability to quickly and efficiently find a solution to a complex problem. In such projects, it is extremely important to quickly and efficiently find the right path to the finish line, and the cost of any mistake is quite high. Vex 5 is a striking representative of this genre and the project has become the fifth part of an extremely successful series of games that have received worldwide recognition and the love of a huge number of users around the world. If you adore high-quality and well-thought-out action games that will make you think hard from the first levels, then you will definitely like this game!
You control a character whose goal is to get through a huge number of various traps and get to the finish line. And everything would be fine if not for the huge number of difficulties that will surprise you right from the first location. It is important to remember that your character cannot interact with sharp and piercing objects in any way. In this project, the best way to survive is to avoid anything that makes you suspicious.
However, it's not all bad. Your character knows how to run perfectly, jump high and climb various walls. The system will tell you how best to go through this or that segment of the map, and over time you will get used to all the features and capabilities of your main character.
How to play?
Character control is regulated by a block of navigation keys. The right/left arrows are responsible for the direction. The up button will allow you to jump, while the down button activates some functions in some places. Among other things, the game has several additional character features. For example - if you need to climb high walls that are next to each other, then jump from one wall to another using the combinations of buttons up and to the sides. And if you need to get through a low hole, just press the down button while running and your character will slip under the obstacle.