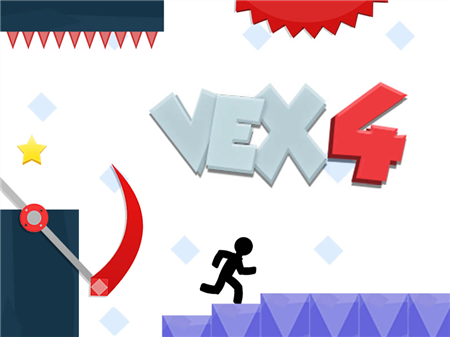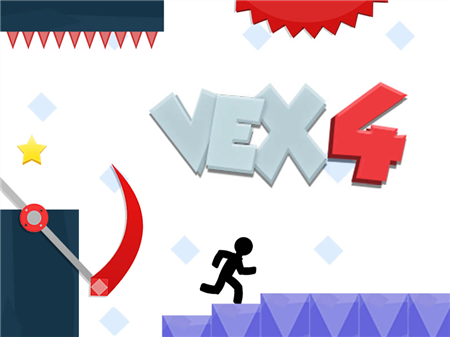 Do you like overcoming various obstacles and coping with difficult tasks? Then you will definitely enjoy the fourth part of the iconic Vex game series. You still have to find simple and safe paths to certain locations and go through various levels full of traps in the minimum time. If you are ready for an exciting adventure, then get ready to plunge into the limitless world of pleasure.
You control a character who can jump, run, climb walls, and do extraordinary acrobatics wonders. Your goal is to overcome the many traps that all locations in the game are richly saturated with. Each incorrect movement will lead to the fact that you have to return to the last control point in the level. The benefit of such points is a huge number, so you are unlikely to lose a lot of time in case of local failure.
The game does not offer you a limited number of lives that you will spend on unsuccessful attempts to pass the trap. You have an unlimited number of attempts, but each new death is taken into account in the final score. Those. the less you make mistakes and the faster you pass the levels - the more points you will be awarded.
The game has a huge variety of traps, each of which will intend to knock you off the track. To pass these traps, you will need to run through falling boxes, jump on walls, push off from flat surfaces, carry boxes, pull down on ropes, jump incredibly high, dodge death blades, not fall under the sight of watchtowers and slip under sharp blades. And this is just a shortlist of adventures only at the first levels of the game. Everything else you will have to learn to swim in order to overcome obstacles. However, remember - being underwater for a long time is fraught with health and the skill of swimming requires special skills. However, you will quickly figure out what's what.
The game generously indicates hints and directs you to the desired exit. But how exactly to go this or that way is your task.
How to play?
Character control is carried out using the ASDW buttons. A double jump is carried out by pressing the key combination W + W. However, you must jump on the surface of some wall or other dense and stable object.