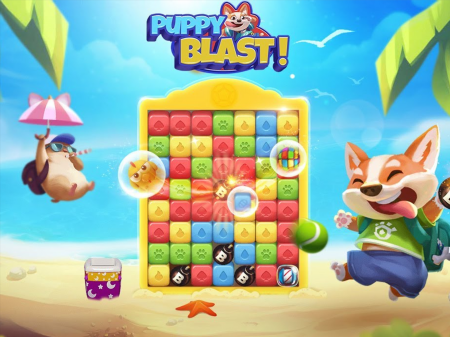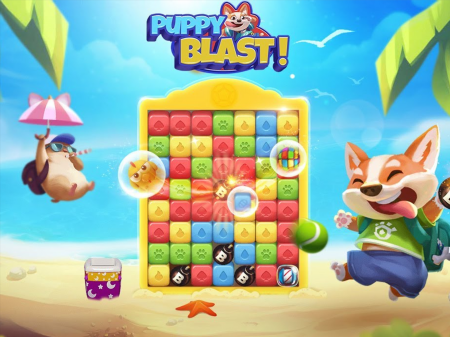 With the advent of the first games in which the user was asked to destroy the same type of figures on the field, a lot of time has passed, but the developers are constantly releasing new interpretations of the legendary project, which formed a whole genre.
In the Puppy Blast Lite, you will find everything you love so much - destroying blocks, creating various combo combinations, completing tasks, and much more. Challenge yourself with a new project that has a unique atmosphere and pleases with all the classic rules of the genre.
The entire gameplay takes place on an interactive playing field, which is filled with many various cubes. The essence of the game is to select the same type of groups of figures with their subsequent destruction.
Each new level will offer you a special set of tasks, by completing which you will be able to complete the tasks on the current level and move on to the next one. For example, at one level you will need to destroy 16 blue and 20 green cubes, and at the next level this set changes. At the same time, the fewer moves you use to achieve your goal, the more game points the system will give you.
How to play?
The game is completely controlled by the mouse. Direct the mouse cursor to the desired cluster of blocks and press the left mouse button to destroy it. A group of cubes is only destroyed if there are at least three pieces in it.