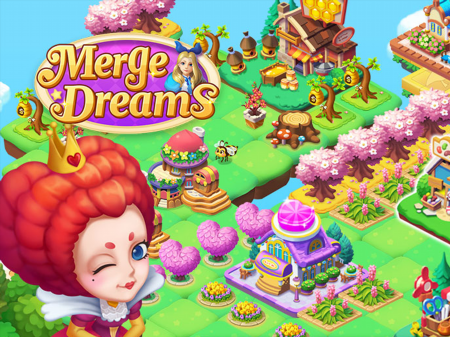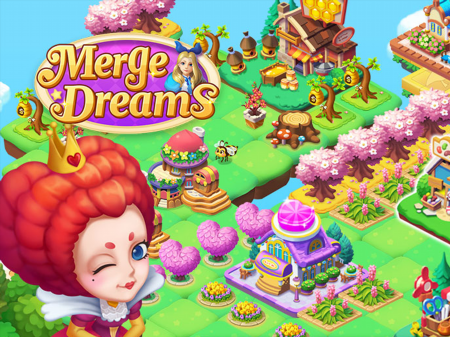 The presented project opens up an amazing world in the storytelling format for the smallest users. Although frankly speaking, it should be noted that the game may be of interest to a more adult audience who adores strategy games for development. In any case, the statistics from the developer clearly demonstrates the very stable demand of players aged 16+.
The Merge Dreams is a good example of creating the atmosphere of everyone's favorite Alice in Wonderland. The developer has taken into account numerous factors, details, and user requirements, which has led to the creation of a real hit, which attracts more and more people every week.
Before you is a fabulous world, which is displayed as an interactive map. Your goal is to complete the local tasks that the white hare sets for you. At the same time, the global task is to open the entire map and the ability to go through the entire Merge Dreams storyline. But to achieve this goal, you will have to complete a large number of interesting plot features.
The most frequent task on the map will be the combination of the same type of components, which turn into one larger component. However, what is at stake - you will learn from the direct gameplay.
How to play?
The game is controlled by the mouse. Direct the mouse cursor to the required component and press the left mouse button to activate it. To drag and drop various components across the field, perform specific actions with the left mouse button held down.