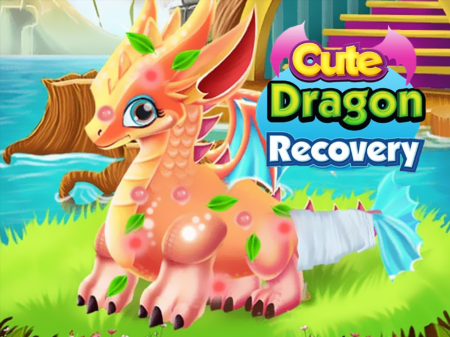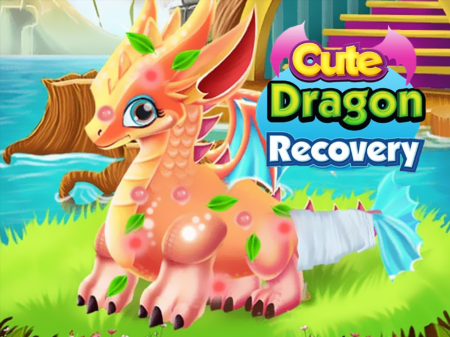 The presented game is one of a large number of projects that will help your child understand the sequence of certain actions. The Cute Dragon Recovery will allow you to plunge into the magical atmosphere of a fairy-tale world in which the player is invited to help a cute dragon.
Unlike most projects, here you will have to not only dress the main character but help him with recovery and nutrition. Are you ready to let your little one save the dragon? Then start a new adventure, which they will remember for a very long time. The project is recommended as an educational game that develops both logical thinking and motor skills.
The game begins with the need to help the dragon. To begin with, you will have to cure the poor fairy-tale creature, who is clearly in trouble. After you clean him of leaves, make injections, dress him, and heal wounds, you will have to wash and put the dragon in order.
The next step will be the selection of clothes that will not only emphasize the sophistication of the fabulous winged creature but also provide him with comfort and warmth.
The final stage of the game is cooking. Choose the ingredients and make sure that the dish is cooked properly. Cook with love and make the dragon happy.
How to play?
All controls are integrated into the graphical interface of the game so that it is controlled via the mouse. Try to let your child control the actions on the screen, only gently prompting them about what to do.