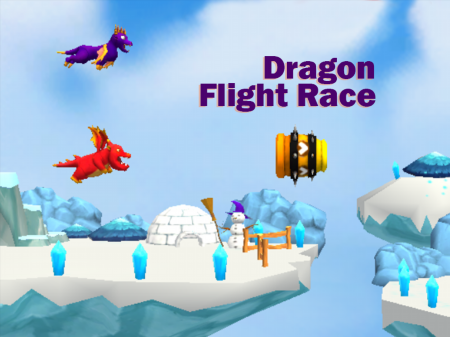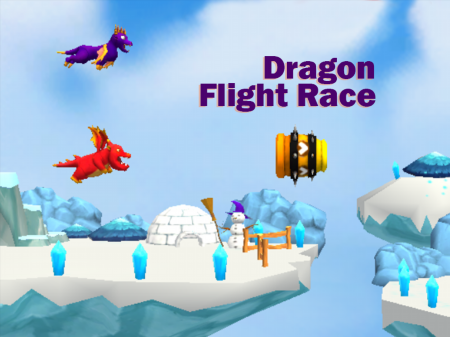 The presented game is a good example of the fact that browser-based projects can be truly exciting and interesting. The Dragon Flight Race is a logic game that will not only make you think carefully about each successive move but also make you show your speed and reaction.
The game is gaining more and more popularity every week and has already managed to get the highest ratings from specialized experts. In case you have been looking for a high-quality, fun, and incredibly exciting project that will delight you with its gameplay for a long time, then we highly recommend trying the Dragon Flight Race.
You control a dragon that participates in dragon races. The essence of the game is extremely simple - you have to be the first at the finish line in a pair confrontation. But the complexity of the game lies in the fact that you need to guide your character through numerous rings that will adjust the direction of your hero's movement.
Each passage through the rings takes a certain amount of time. But your opponent is moving towards the finish line at a fixed speed. At the initial levels, you will win very easily. But with each new level, the task will gradually become more difficult. It is important to remember that you need not only to get to the finish line but also to do it before your opponent flies there.
How to play?
The game is fully controlled by the mouse. Your character flies automatically. All you need to do is to direct it in the right direction in time. This is done by pressing the left mouse button. There are a large number of various obstacles in the game that your character cannot contact. Each individual type of the ring may take a different amount of time to activate a dragon jump. Carefully calculate the speed, range, and flight time.