Cute Unicorns And Dragons Puzzle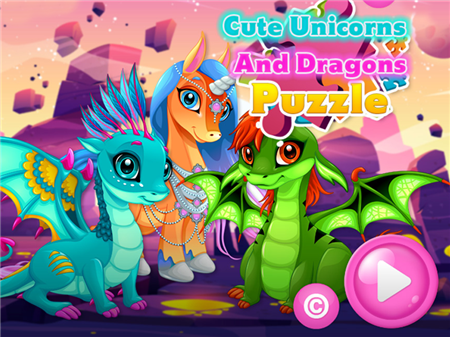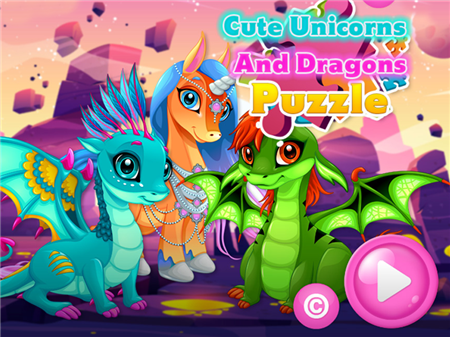 Cute Unicorns And Dragons Puzzle
It is difficult to imagine a person who has never completed a puzzle in his/her life. This simple entertainment delights everyone, from children to adults. Jigsaw puzzles are not only an easy and effective way to spend your free time but also a good opportunity to focus on some important thoughts. The fact that you will be solving puzzles does not interfere with the mental process at all. And if you believe numerous medical studies, then puzzles significantly help to absorb new information and are extremely effective in influencing the development of mental abilities in children.
Before us is a great game that will give you a lot of unforgettable emotions and will gradually integrate you into the ranks of puzzle lovers. Unlike the vast majority of games, Cute Unicorns And Dragons Puzzle doesn't give you a hard challenge right away. To begin with, you will collect a couple of extremely simple pictures in order to get used to the mechanics of the game and understand how everything works. As soon as you understand what to do and in what order, then more complex tasks will open to you.
As you progress through the game, new levels will open up, where unknown pictures of dragons and unicorns await you. With each new level, not only the picture that needs to be assembled changes, but also the number of components that make up each particular puzzle.
How to play?
All controls are integrated into a graphical interface that you are able to work with using the mouse. Direct the mouse cursor to the required component and activate it by simply pressing the left mouse button. If you need to drag any component to a certain place, then just hold down on it with the left mouse button and point with the cursor where you want to move the element.