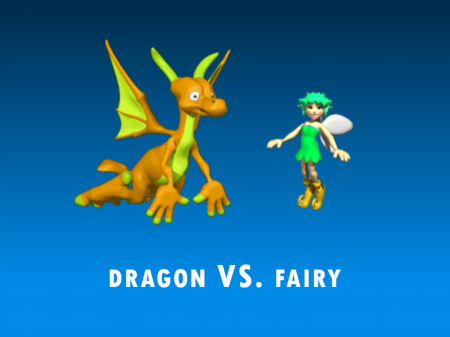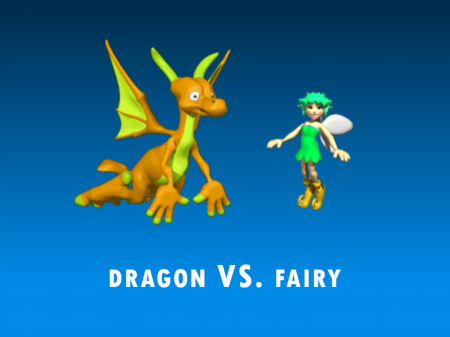 The presented game was developed as an easy, unpretentious, and incredibly fun entertainment that does not oblige the gamer to dive into complex game mechanics or learn tricky rules. The Dragon vs. Fairy is a simple story of friendship between a dragon and a fairy where one character throws a ball and the other helps catch it with a special circle.
The project received a large number of positive reviews and became one of the most sought-after in its own genre. Among other things, the game has become extremely popular not only among children but also older gamers, which once again proves that the simple gameplay of logic games is perfectly able to distract from everyday worries and makes it possible to switch attention.
At the beginning of the game, you have to choose a character. You can play as a fairy or as a dragon. This will not change the essence of the game or game mechanics, it is only an element of the visual component.
But the goal of the game is that one character throws the ball, and the other holds the circle, which you need to hit with the ball. The complexity of the game lies in the fact that with each successful hit of the ball into the circle, the dynamics of moving objects increase, and new obstacles begin to appear on the map that will prevent your ball from hitting the circle. With each new hit, the number of points increases and you can set your records.
How to play?
Game controls are very simple, and come down to pressing one button - the left mouse button. Each time you press the mouse button, your character throws the ball. Calculate the correct trajectory of all objects and choose the most appropriate moment to throw.