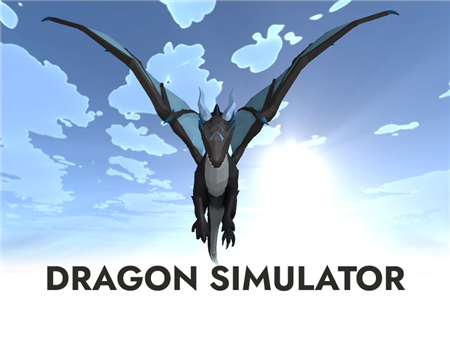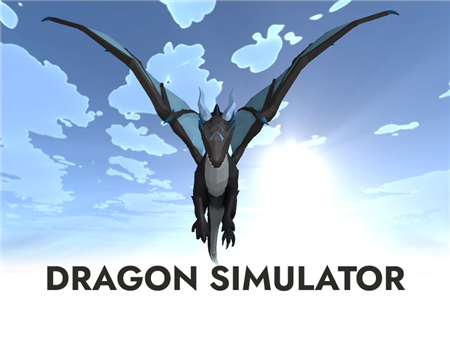 So the time has come for real simulators, in the form of which they were originally conceived. Now you are looking at a powerful tool for controlling the dragon and the only way to correctly answer the question of how, after all, to tame it.
Enjoy high-quality gameplay and a vibrant game that has collected a huge number of positive reviews from ordinary gamers to a number of specialized publications. In Dragon Simulator, you are free to choose your own path. If you want to peacefully fly in a beautiful world - go for it. If you want to confront other dragons, please, do not hesitate! No decree can stop a real dragon, so you are free to do what you wish to.
At your disposal is a real killing machine that aptly spits fire. However, you can make it just a necessity. In any case, the development path of a character you control will depend entirely on you. But if you decide to raise a fighting dragon, which will not be equal, then you will have to start small.
First, go to an empty map, where no one will interfere with your learning to fly. Despite the simplicity of the game, you will have to practice some flight skills. Moreover, the developer paid great attention to interacting with different buttons. Your character can rise high in the air, make breathtaking stunts there, and rush towards the ground with an arrow.
There are ponds in the game and you can swim in them. Your dragon feels great in the water and does not sink. However, if you fall into the water, then be careful, because you can not fly out of it. To do this, you will need to swim to the shore and take off from it already. If you find yourself in a pond in the middle of a battle, then try to get out into the air as quickly as possible, where you will obviously have more advantages.
Do not forget that the whole charm of the game is revealed in the network mode, where you have to learn to coexist on the same island with other dragons.
How to play?
Character control is carried out by a whole scattering of buttons. The main direction of movement is regulated by the classic folding ASDW. Climbing is done by pressing the Space button, a quick descent to the ground can be done by pressing the C button. Your dragon can jump on the ground. You are able to do this by pressing the Q button. Both mouse buttons are responsible for different types of attacks. Use them as you wish and as necessary.