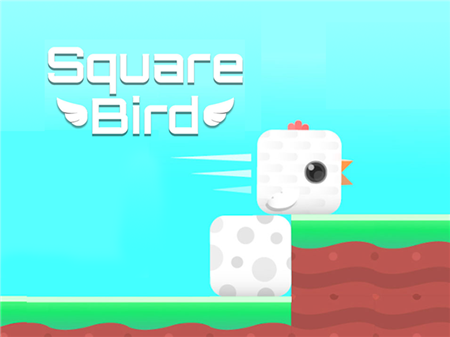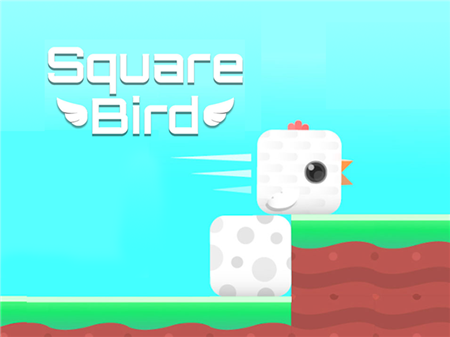 It's one of the best arcade games in its genre, which will give you pleasant and unforgettable hours of enjoyment. Square Bird will make you strain your eyesight, fingers, activate the reaction, and in some moments tickle your nerves. However, all this is an invariable part of a dynamic adventure, which is accompanied by a competitive element and the ability to find a way out.
You play as a bird whose goal is to reach the end of the level. You will have to overcome numerous obstacles, both literally and figuratively. You cannot fly, you cannot directly avoid traps or predators, however, you can change position in space due to laid eggs. Each laid egg appears under your character, forcing your character to rise above his current position one ladder. It is worth remembering that the bird moves forward uncontrollably and if you do not provide it with unhindered access to the end of the location, then you will lose.
At the same time, you have a huge number of enemies who are hunting for you, and we are not talking about natural barriers that can end your game quickly and categorically. It is for this reason that you will have to act quickly and forward to calculate the number of eggs that will allow you to be above or below the natural barrier or potential threat.
Remember that an excessive number of eggs will lead to a collision. It is impossible to drop a couple of eggs from under the bird, which increases the importance of the correct calculation of their own forces. You can only figure out how much you need in order to easily pass a dangerous section. Among other things, it is important to consider the number of eggs with a small margin, if there are predators in front of you. When passing through natural barriers, you will need a certain margin in height. But if there are predators on your way, then it is better to take a couple of eggs with a reserve, because when you touch a predator with eggs, it absorbs more than usual. However, you should learn from your mistakes, so the most fastest way to win is to practice more and more! Try different tactics and get used to the mechanics of the game.
How to play?
All controls are incredibly simple and reduced to the left mouse button. Each press of the button adds one egg below you. However, carefully calculate the number of clicks. The mechanics have a fairly low delay between clicks, i.e. by clicking many times you create a lot of blocks under you, which may be redundant.