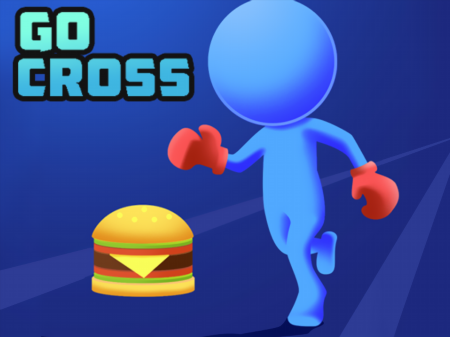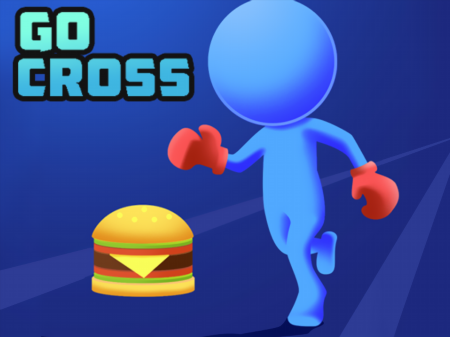 The presented game greatly pleases not only with atmospheric design but also with well-implemented gameplay that does not leave anyone indifferent. The project turned out to be surprisingly fun and exciting, as evidenced by the huge number of positive reviews on the Internet. Among other things, Go Cross has become a vivid example of how you can implement truly interesting games without complex mechanics, fancy game rules, and additional tasks that turn modern games into complex and multi-level projects. If you just want to relax and enjoy the bright as well as interesting gameplay, then Go Cross is your choice!
The game takes place in a location where the main character runs under your control. Your task is to get to the finish location, which is located slightly higher from the main arena you are moving through.
The complexity of the game lies in the fact that your hero constantly fights and can be destroyed by numerous opponents who also move around the location.
To survive in such harsh conditions, you will need to collect burgers, build muscle and make your way through opponents to your goal. With each new level, your opponents will be stronger and the task will gradually become more difficult.
How to play?
The strikes are performed automatically and do not require any additional actions. The movement of the character is done by simply holding the left mouse button and indicating the direction of movement with the mouse cursor.