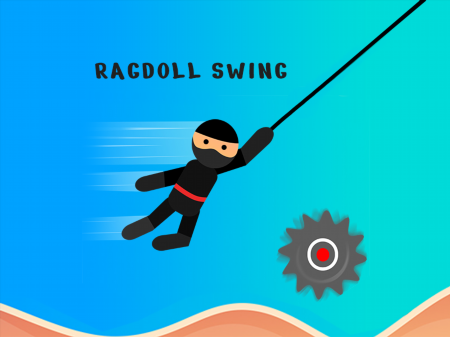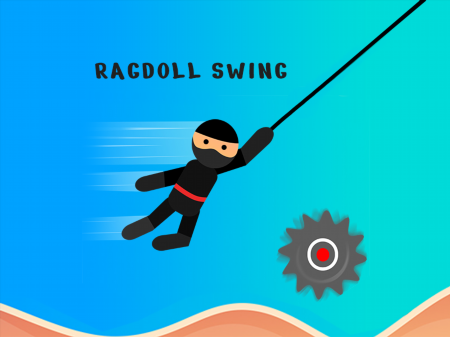 Games of this genre have always attracted a huge number of users, because there is no need to solve many global problems, simultaneously fight a large number of enemies and seek out complex solutions to non-trivial problems. All you have to do is successfully complete the levels and adapt to the situations.
In its own genre, Ragdoll Swing has achieved high demand and has become one of the most-visited projects thanks to the successful combination of attractive and fun graphics, extremely simple controls, and understandable gameplay, the degree of involvement in which is extremely low. If you are tired of dynamic and complex games, then this project is definitely worth your attention.
Before you is a whole scattering of platform levels that you need to safely pass and get to the finish line. All you can do is cling to the control points with a rope, swing on them, and jump from one point to another. At the same time, your main character obeys the basic laws of physics and it will be enough for you to simply calculate the flight path. Remember, you cannot touch various traps, obstacles, and sharp objects. Any such contact will result in you starting over. A location is considered completed when you cross its finish line.
How to play?
The game controls are extremely simple and can be adjusted by clicking the left mouse button. All you can do is choose the right moment to unhook from your current fulcrum and hook onto the next. This kind of artificial "swing" will lead you to the finish line.