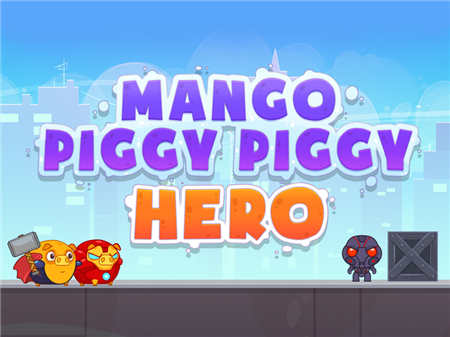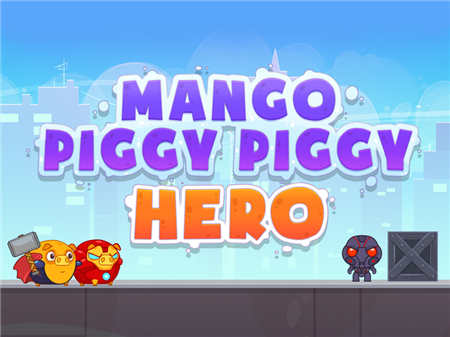 It has been a long time since Angry Birds appeared. In recent years, the first clones of the incredibly popular project began to appear on the gaming industry market. Some of them do not even come close to the level of implementation of the game, which has already become a classic, but some projects require special attention.
Mango Piggy Piggy Hero became one of the most successful. Here we are dealing with everyone's favorite mechanic, which involves shooting characters at enemies. However, at the same time, we shoot not just some characters there, but real superheroes, each of whom has his own set of skills and knowledge. This was the starting point in shaping the success of the project.
Before you is a playing field with a large number of opponents and various obstacles. Your task is to destroy all opponents and successfully clear the level to move to a new location. The shooting mechanics are completely transferred from the classic game where you had to shoot birds at pigs. Select a character that is fixed in a slingshot, move the cursor to the side, determine the degree of power of the shot, and throw the superhero in the right direction.
How to play?
The game has a control scheme similar to a mobile app. However, instead of the usual swiping with your fingers, you will use the mouse. Direct the mouse cursor to the character, hold down the left mouse button and move the mouse in the opposite direction from the required direction. The further you move the cursor, the stronger the shot will follow. The system prompts you to calculate the flight path using the dotted lines on the screen. This will make it much easier for you to plan your actions on the map.