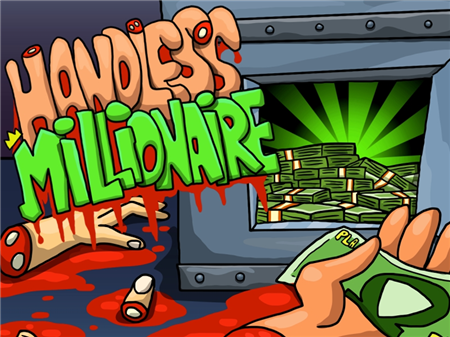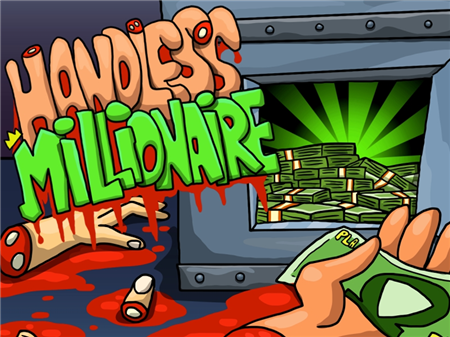 There are so many different types of projects on the modern gaming market that it is difficult to be surprised at everything that developers release today. However, Handless Millionaire really managed to surprise a huge number of users around the world. If you have been looking for something completely new, strange, and unusual for a long time, then this project is worth your attention. We do not guarantee that you will be delighted with the bloody picture, but you will definitely like the dynamics and all the oddities of the presented game.
Handless Millionaire is a combination of who wants to be a millionaire game with some weird torture that could leave your player without hands. The essence of the game boils down to the fact that you have to pass your hand through the active guillotine and pick up the bill hanging on the other side.
But the difficulty of the game lies in the fact that with each new round, the speed and amplitude of the guillotine's activity increase noticeably. In other words, if at the beginning of the game it will be enough for you to simply get money, then after a few rounds the task will turn from simple to incredibly difficult. Try to test your reaction and calculate the actions of the working blade.
How to play?
All control is reduced to the main organs of the mouse. With the cursor, you can move your hand across the screen, but the capture of the bill is done by clenching the fist, which is done by pressing the left mouse button. Try to collect the maximum amount of money and set personal records. But remember, the higher the rate, the harder the guillotine works, which can leave your player without hands and all this in front of a jubilant audience.