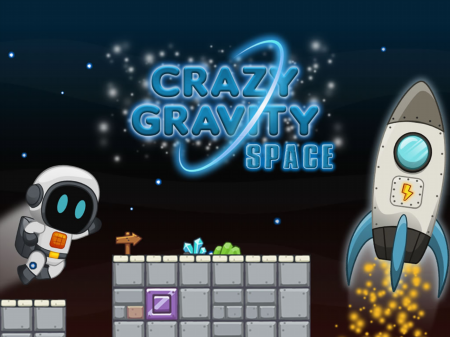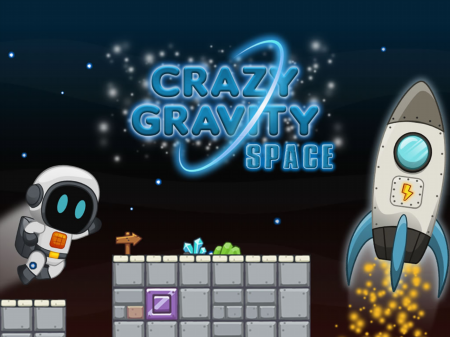 The presented project is one of the recognized hits of its own genre, which in itself is a very impressive achievement. When a project breaks out into the lead among the most demanded platformers of our time, it commands respect.
It doesn't matter how you feel about games of this format, even if you are very far from the genre and have never tried to play anything that resembles Crazy Gravity Space before, now you should definitely try it! The game can become for you the very ten-minute outlet that you have been looking for for so long. Or it will become a serious hobby that will plunge you into the world of adventure for long hours.
You control a funny character dressed in a kind of spacesuit. The essence of the game is to successfully pass the location and get to its finish line, which is stylized as a teleport. After you have managed to fulfill all the requirements of a particular level, you move on to the next location, which will pleasantly surprise you with the increasing difficulty. If games of this format are too easy for you, then Crazy Gravity Space will allow you to reconsider your own capabilities and make you seriously sweat.
How to play?
The specificity of the game lies in the fact that throughout the game you will often find yourself in zones of gravity change. That is, in some places, you will be traditionally pulled to the floor, from which you can jump up, and in others, you will push off from the ceiling. Often you will have to combine jumps and move from one level to another in order to overcome this or that part of the level.
The character's movement is carried out by the navigation block of keys, where the left/right arrows are responsible for the direction of movement, and the up/down buttons will allow you to jump and perform additional actions, respectively.