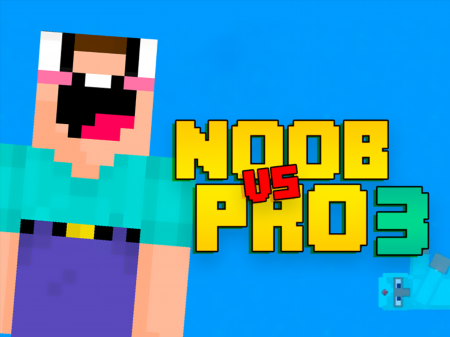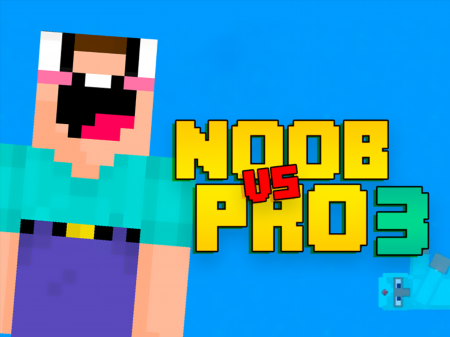 A series of games about noobs who fight against professionals has become truly legendary. A huge number of users regularly leave positive reviews for all projects in the series, and this is easily explained. First of all, the games are easy, fun, and unpretentious. They are very high quality and are perfect for any mood. In case you are sad, then unpretentious pixel men will cheer you up. And if you are in a good mood, they will take you to a new level of fun. Ready to try your hand at the new Noob Vs Pro 3 adventure? Then do not hesitate to launch the game and follow the adventure!
The action of the game begins with a love story. A charming couple wants to kiss, but one of the bosses did not like the fact that your main character gets love, but he is rejected. You are thrown into another world where you are armed with a gun and are looking for a way out of this situation.
The goal of the game is to get to the finish line of the location and reunite with your beloved one. However, if you stop even for a moment, you will lose. It's very hard to level up. Among other things, you are confronted by numerous enemies that impede your movement. Shoot at opponents, earn money, improve your character's characteristics and try to pass the location again and again. In one moment you will succeed and you will reach the goal.
How to play?
The character is controlled by pressing the Space button. When the button is activated, the main character moves. Shooting is performed via the mouse. Move the cursor to the target and press the left mouse button.