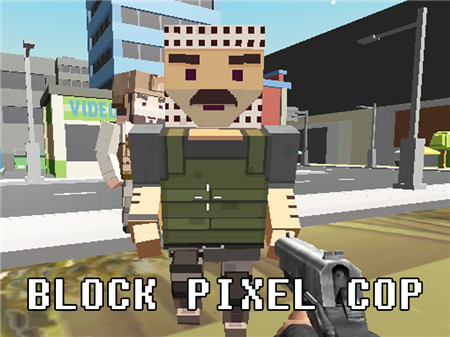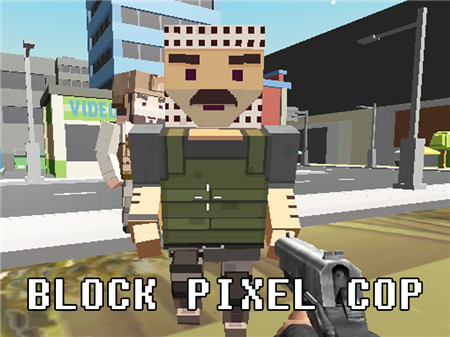 Do you want to run around the city and shoot people unhindered? Yep, easy enough. Block Pixel Cop will allow you to shoot at everything that moves without any problems and achieve your goals. Many skeptics predicted the imminent failure of the game, but immediately after its own release, it took a stable growth position and became one of the most popular on the market. The game received a huge number of positive reviews and delighted thousands of gamers around the world with its dynamism.
You control an armed character who runs on empty streets and is ready to shoot at passers-by. From time to time, conscientious citizens and representatives of the police will run towards you, but the best way to avoid confrontation with them is to simply shoot everyone who comes close to you. Here you can do everything that you absolutely cannot do in real life.
In order to complete the level, you will need to find and shoot a certain number of characters and do it as quickly as possible. After completing a local task, the system will transfer you to a new level, where your task will become much more difficult. However, along with the increasing complexity, the possibilities of improving weapons are added so that they will help deal with enemies much more efficiently and reliably than the starting pistol with which you start the game.
How to play?
The character is controlled via the classic block of keys for all shooters - ASDW. In general, all controls are very clear and adaptive, even for inexperienced users.