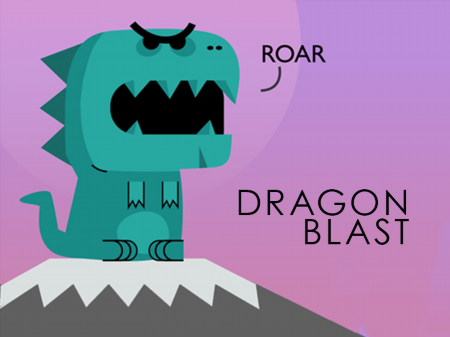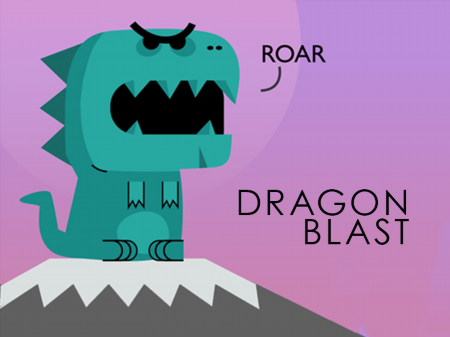 In the world of browser and mobile gaming, more and more projects have begun to appear that greatly please with their dynamics and simplicity. Users are extremely willing to respond to this kind of games and enjoy them for long hours.
One of these projects is the Dragon Blast, which received a huge number of positive reviews from users and became incredibly popular among fans of new generation browser games. What is great about this game is its simple mechanics and the no need to learn anything in order to play.
The project will allow you to escape from everyday plans as well as worries and allow you to immerse yourself in a new world of fast games in which you will have to set records and show miracles of reaction. Are you ready to test your skills of aiming with a fireball? Then do to hesitate and launch the game as soon as possible!
In front of you is a vertical playing field, which is reminiscent of old-style platformers. The main character on the map is the dragon, who constantly bounces to the top of the map and shoots with fire. As you understand, he shoots not to waste time but tries to hit his enemies.
At the same time, at each location, in different places, various monsters will appear that will threaten to destroy the caves of your main character. The essence of the game is that you must destroy the monsters in a jump, but you need to do this so that you do not miss. If you spit fire at the cave wall, it will fall apart and the game will be considered lost.
How to play?
Game controls are fully integrated into the graphical interface so that the game is controlled by the mouse. The fire shot is activated by pressing the left mouse button. Jumps are performed automatically.