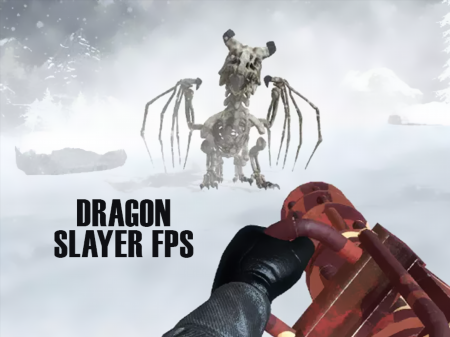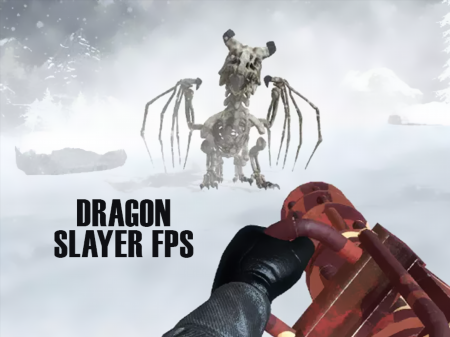 The presented game has become not just another project in which the user is offered to kill enemies in large numbers, it opens up completely new opportunities for browser-based gameplay. The Dragon Slayer Fps is reminiscent of several cult projects that allow you to shoot and destroy enemies with a huge number of various weapons. At the same time, enemies appear out of nowhere and their number seems to have no limit.
Are you ready to try your hand at the new gameplay? Then choose a weapon, game mode, and start your endless shootout, which will give you an incredible adrenaline rush and make you return to the game again and again.
You find yourself on an icy enchanted lake, where terrible and warlike skeletons are constantly reborn. Your goal is to destroy all the undead that are trying to destroy you.
If speaking about the bad news, it is worth noting that there will be a lot of skeletons and they will often appear in the most unexpected places, accompanying their attacks with piercing sounds. But the good news is that your character can be armed with the latest technology and you can repeatedly improve each weapon used, increasing performance. Among other things, you can also buy armor, which is also amenable to improvement.
There are three main modes available in the game, among which two offer simply to kill skeletons (one during the day and one at night). The third mode offers to destroy a huge bone dragon, which itself is strong enough and guarded by skeleton warriors. After each successful completion of the level, the system gives you a certain amount of money that you can spend in the store.
If at some point you realize that the game has become too easy, then try increasing the difficulty level.
How to play?
The controls are classic for any PC shooter: the ASDW buttons are responsible for moving the character, Space activates the jump, Shift - acceleration, and the shots are performed via the mouse. Left mouse button - shot, right mouse button - aim.