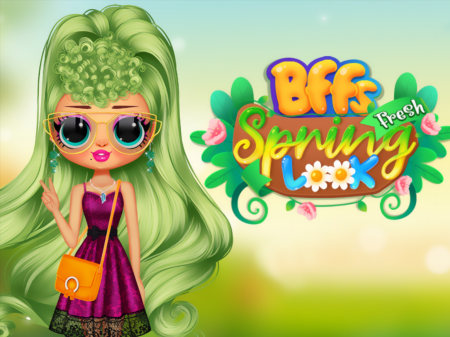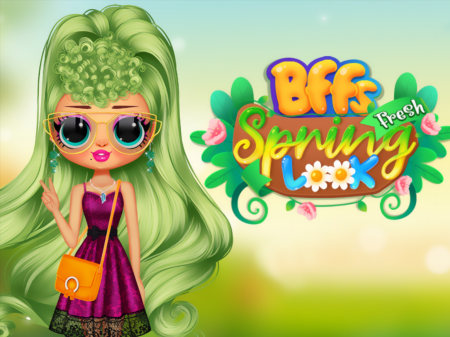 Among the impressive list of games in which users are invited to somehow dress up various characters, there are both less detailed and more thoughtful projects. The BFFs Fresh Spring Look definitely belongs to the second category because here users are offered not only to choose clothes for the heroines but also a hairstyle, make-up, and image. All this allows young fashionistas to fully realize their creative potential as a designer. And this is what attracts the active attention of numerous users around the world to BFFs Fresh Spring Look. Do you want to show everyone how you see the perfect image of the future? Then boldly get to work and share the results with the whole world! Who knows, maybe your vision of details will influence world culture in the near future.
You are allowed to collect an outfit for several heroines. At the same time, your tasks include not only clothes but also the image of the character. So you have to choose a hairstyle, make-up, and accessories for the outfit. Even such little things as eyebrows, or eyeliner - everything plays an important role. However, it is worth remembering that there is no right or wrong option here. You are free to create the image that you wish and not the one that the game will force you to choose. Enjoy the creative process and show everyone what a sophisticated style of a real stylist is.
How to play?
The game is fully controlled by the mouse. Direct the mouse cursor to the desired element and press the left mouse button to activate it.