Princess Halloween Makeup Half Faces Tutorial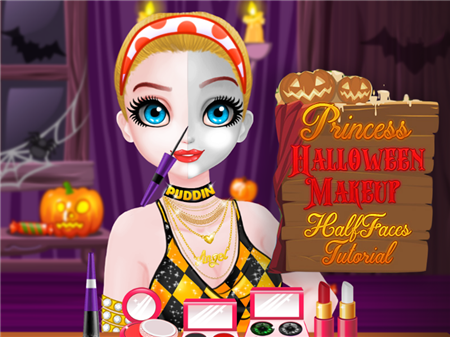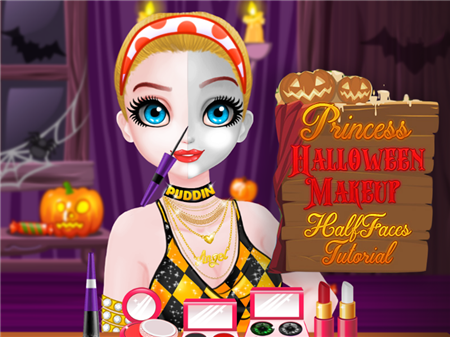 Princess Halloween Makeup Half Faces Tutorial
Among the huge number of modern browser games, projects in which the user is invited to choose the perfect outfit, makeup, and accessories for the main character are gaining more and more popularity. Such projects are becoming more thoughtful, detailed, and interesting every year. Naturally, this dynamic has facilitated the explosive growth of games in the genre.
Princess Halloween Makeup Half Faces Tutorial is one of the brightest representatives of the segment and invites users to plunge into the atmosphere of Halloween. Are you ready to try your hand at being a stylist, make-up artist, image maker, and makeup artist at the same time? Then welcome to the world of bright and unique princesses!
The project does not differ in any unique ideas and invites players to do what other games of this format do. However, in this case, you are invited to prepare the princesses to celebrate one of the most notorious holidays of the year. Choose the perfect outfits, dress up the main characters accordingly, surprise everyone with your work, and share the results with your friends! But most importantly, create a unique and terrifying image in a unique format.
How to play?
The game controls are fully mouse-controlled and integrated into the graphical interface. All you need is to choose the perfect combination of outfits and make up the princess in such a way that the image looks harmonious, beautiful, and at the same time frightening. Follow the numerous system prompts on the screen and clearly follow the game commands.