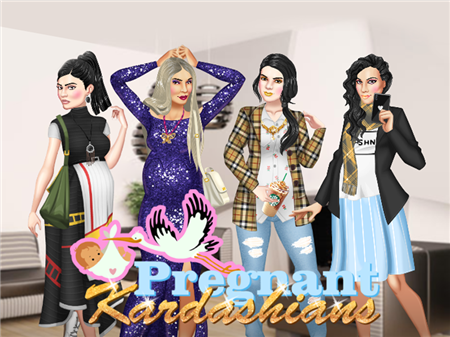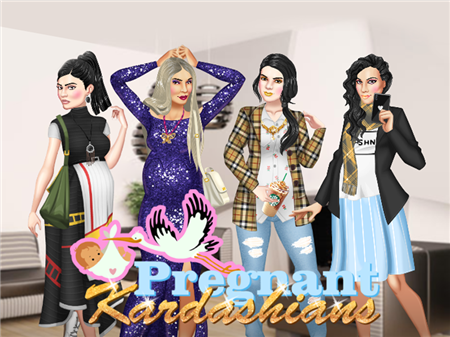 The Kardashian family phenomenon has become incredibly revealing in the world of social media dominance. The surname has become a brand, which has entailed an even greater factor of popularity around the world. It is for this reason that the gaming industry has not passed by the Kardashian family. Now every little fan has the opportunity to choose beautiful outfits and an image for each of the Kim sisters. And in order to diversify the image of already beautiful girls, you will select outfits and hairstyles for pregnant heroines.
In Pregnant Kardashians, you will have to carefully choose hairstyles and outfits for each of the girls. Remember, however, there is no right or wrong choice. You are free to do whatever you wish. If you want to try to implement a completely new image, then feel free to experiment. Who knows, maybe in the future real Kim will notice your combination of make-up, hairstyle, and outfit so that you will become the foundation of a new look.
And if you are eager to choose a classic look for each girl that will emphasize femininity and sophistication, then try to meet modern beauty standards. Whatever you choose, make your choice consciously and don't be afraid to try new combinations. Perhaps you will become a world style star in the future.
How to play?
The game controls are integrated into the game's graphical interface, which you can interact with using the mouse. Direct the mouse cursor to any active component of the game and click on it with the left mouse button to select.