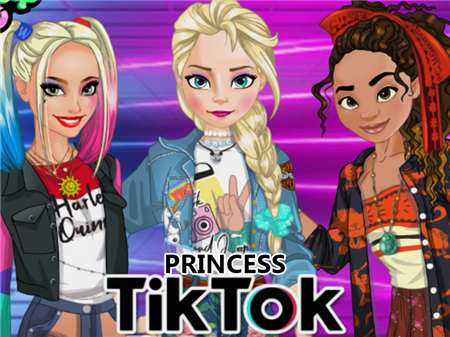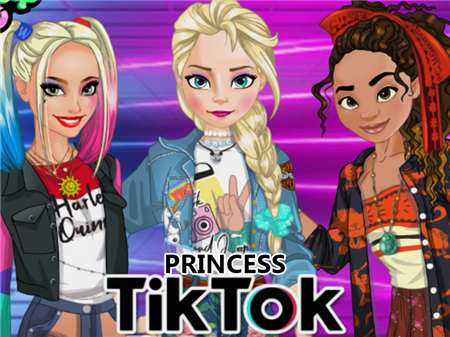 Every year, more and more modern games appear on mobile and browser platforms, in which you are invited to select high-quality and beautiful outfits for bloggers, show business stars, and now Tik Tok princesses. The presented project does not claim to be the original genre in any way, but it is incredibly popular among the younger audience. You not only have to dress up your stars of the video show in traditional costumes, but also choose a stage image in which they will appear before a multimillion-dollar audience.
You have three hosts of your channels at your disposal. Your task is to choose a suitable image for each of them, from clothes to hairstyles. You have nowhere to rush. There are no right or wrong choices in the game. You are free to decide what your princesses will look like.
If you want to keep up with the trends, choose famous outfits and dress your princesses in strict accordance with modern fashion trends. Well, if you like to get out of the general context, then choose unusual combinations of costumes and choose completely unusual hairstyles for your heroines. You can create an incredible number of different variations. So you will definitely have something to do at Tik Tok Princess.
How to play?
The game controls are integrated into the graphics component. You can interact with any active components in the game using your mouse. Direct the mouse cursor to the desired item of clothing and activate it by pressing the left mouse button. This mechanic applies to both clothing and hairstyles.