Princess Mermaid Realife Shopping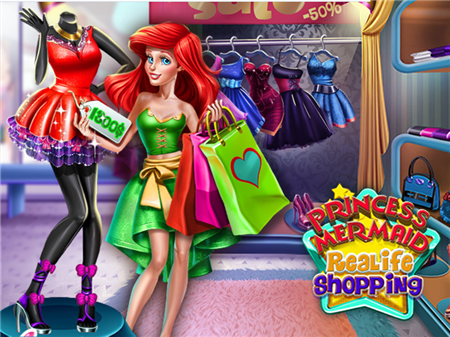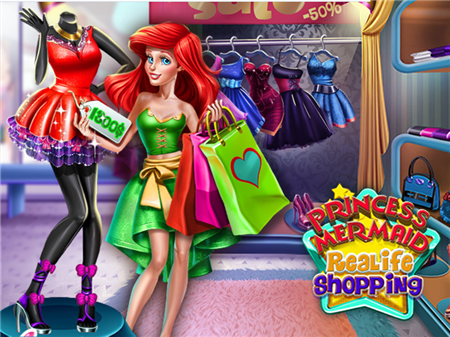 Princess Mermaid Realife Shopping
This is a new interactive project that will allow players to choose the perfect outfits for a modern fashionista. The game shows users of the younger group how to act to go shopping and what to do in order to get money for trips to fashion boutiques.
The project gathered a large number of positive reviews and was very warmly received by critics and numerous specialized publications. Among other things, most parents positively commented on how exactly the developers presented the main idea in the educational mini-game.
You control a princess who plans to go shopping. But how to do it if you have absolutely no money? That's right - you need to earn this money from online sales. Having made several successful operations, the princess will begin to earn her first money for purchases. All you have to do is manage to collect the maximum amount of funds in the allotted minute. To do this, quickly click on the drop-down money and collect it in your wallet.
After the successful collection of the funds, your heroine will go to the Mall for shopping. And now you will need to choose a certain amount of money purchases that are ideal for your heroine. You have absolutely nothing to rush. Feel free to choose outfits and buy exclusively what will make your princess an incredible fashionista.
How to play?
All interactions with any objects are carried out using the mouse. Point at any things and left-click on them to select. A purchase is made by clicking on the icon on which the selected item price is written.