Pop Star Princess Dresses 2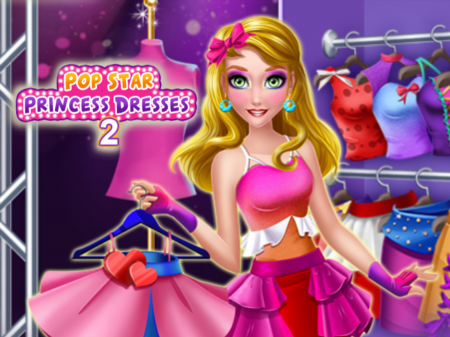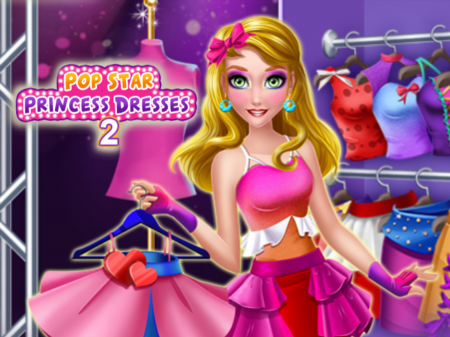 Pop Star Princess Dresses 2
Was it always interesting to plunge into the world of princesses and learn more about the usual everyday life of pop stars? Now you have such an opportunity. Unforgettable adventures and fascinating elements of the modern heroine's life are waiting especially for you. Get ready to get a tremendous amount of attention to your person and inspire a huge number of people around the world!
First of all, you will have to create a character that will look exactly the way you want it. Choose fashionable hairstyles, makeup, eye color, and other features of appearance. You will have to choose the perfect combination of external data for a long time and skillfully compare them with an everyday outfit. However, before moving on to choosing a wardrobe, do makeup on your character.
What could be better than a bright, catchy, and incredibly stylish makeup? If for ordinary girls this type of makeup does not always go far, then for a pop diva and a pop princess this is quite a common occurrence. Your heroine should delight a huge number of people around the world, which means that you need to find a unique style for her, to which she will be faithful in the near future.
As for clothes, then here you need to pick up a cool and catchy style, which will become the hallmark of Pop Stars of our time. Become a real ambassador of exquisite style and show everyone what the right selection of unique outfits is. Emphasize your refined taste and become an example for a million of your fans.
After you personalize your heroine, a huge world full of opportunities will open before you. You can do what you like best, from creating unique hairstyles to recording new hits that will become incredibly popular all over the world. Shopping is now a real job for you, and tiredness from the relaxation is a regular element of the star's daily life.
The game will allow you to plunge into dozens of different hobbies and activities. Choose the type of leisure that you prefer. You are completely unlimited in anything and can give free rein to your own imagination. It's an ideal way to fully experience the magic of an attractive world of hobbies of real stars of our time. Get ready to plunge into unforgettable adventures that will remain in your memory for a long time!
How to play?
Game control is fully rendered on the graphical interface of the game. Interact with any objects with the mouse.