Hitchhikers Guide for Princesses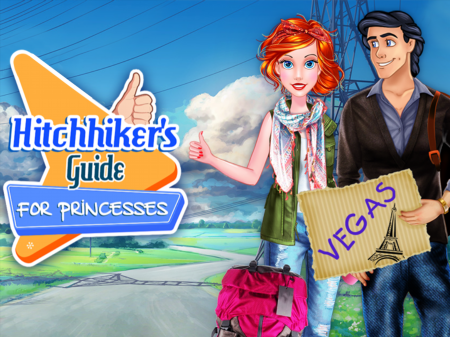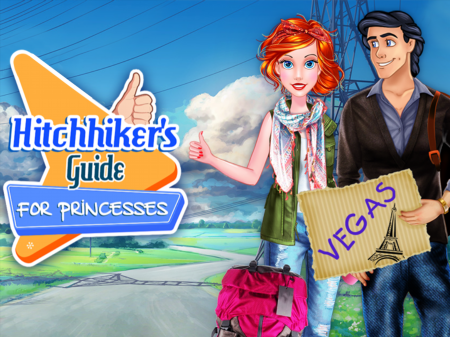 Hitchhikers Guide for Princesses
Who said that modern princesses cannot be adventurers? Go hitchhiking with your sweetheart prince and try out different types of outfits to help you along the way.
You have to choose a destination and get ready for the trip. First of all, you will find a serious selection of clothes that you take with you. Hitchhiking is always easy and that's why the difficulty in choosing one item or another makes you seriously think. Of course, you can dress up on the beaches of Florida with an evening dress, and take a straw hat to New York, but this does not at all correspond to modern as well as fashion trends. In the end, this is not stylish, but for the modern princess and pop diva, fashion and style are fundamental factors.
After you select your destination, the game will prompt you to select up to 6 items that you can take with you. Stand by the mirror and carefully try on all the outfits. Looking at each of them, think carefully about whether it suits the image of this or that city where you are going. On the other hand, no one said that you must strictly comply with modern fashion standards. Experiment and try completely different options.
After you have collected the necessary things and identified one item of each type, you have to get dressed on the road. You will not catch a ride in a bathing suit or evening dress? For this reason, choose the right wardrobe that will accompany you on the road. In addition to comfortable clothes, you can choose a hairstyle and accessories. In other words - choose the set of things that will be most useful on the road and will encourage travelers to pick you up.
After you successfully "equipped" your princess on the way to the desired place of rest, try to gather in another place. There are three such locations, and you can try all possible clothing combinations that will be relevant in any situation.
How to play?
Game control is fully regulated by the graphical interface of the game. You can interact with any elements using the left mouse button. Change the wardrobe by clicking on the appropriate button. The choice of clothes that you want to lay out is done by clicking on the icon of the suitcase, which is located next to each item.