Tom and Angela Insta Fashion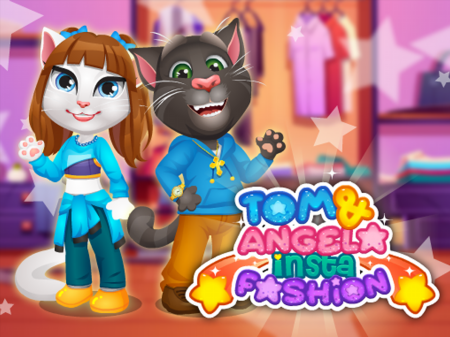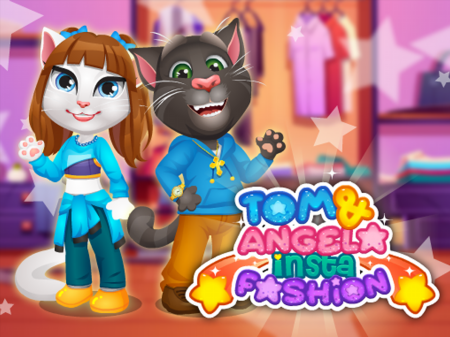 Tom and Angela Insta Fashion
The life of Instagram bloggers is not as easy as it might seem at first glance. Stars have to monitor their image and the uniqueness of the published content. However, in order to relieve some of the responsibility from celebrities, they hire image makers and stylists for themselves, who are responsible for the unique outfits and images of their wards. Tom and Angela Insta Fashion invites you to take part in this amazing work and will allow you to dress up the main characters of the game for going out in public.
The project received good ratings from specialized experts and collected a huge amount of positive feedback from users. Are you ready to show your creativity and train your memory a little? In this case, do not hesitate to launch the game and get to work!
The game takes place in a wonderful world where two cats Tom and Angela are Instagram stars. Your task is to select outfits for them for various social events and other important evenings. At the same time, the characters ask you to choose certain outfits, but you can choose one or another outfit at your own discretion. Although it is worth remembering that if you do not dress your wards in the full set of proposed items, the system will charge less money for the completed task.
How to play?
The game is controlled with the mouse. Direct the mouse cursor to a specific part of the screen and activate the action by pressing the left mouse button.