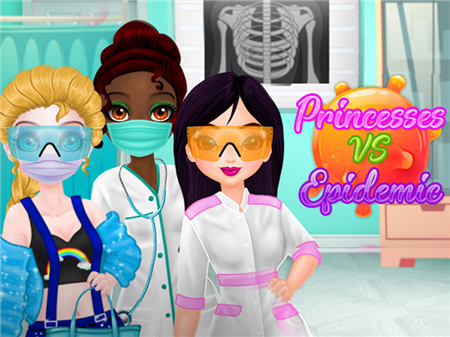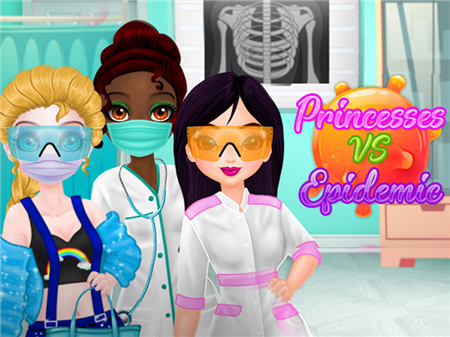 Princesses vs Epidemic is a social project that should show the smallest users the importance of adhering to safety standards during a worldwide pandemic. The developers have released a game that teaches the basic rules of behavior of people in society and tells what doctors do in this difficult time. Be sure to invite your child to play Princesses vs Epidemic so that the child has a full understanding of what is going on.
You start the game as a teenage girl who helps old people buy groceries. During quarantine, it is imperative that retirees are in self-isolation mode and you need to help those who cannot leave home.
Dress the character in suitable suits, do not forget about the mask, and go to the old man's house, where at the door you will find a list of necessary purchases and money for them. Then go to the supermarket, where you need to buy all the necessary products. After shopping, take everything you bought back to the old people's house.
The second stage of the game will be held for the physician in the hospital, who will take care of the sick girl. First, you need to put her a thermometer and bring down the heat. The second step will be the prescription of drugs and an intensive course of therapy. After your patient recovers, carefully make sure that she does not have complications, and when you understand that everything is fine and the disease has finally receded - safely write out!
Well, the last stage of the game will be held for the epidemiologist, who must create an effective vaccine against infection. The game teaches us the importance of proper behavior, social distance, and attention to detail. Take care of yourself in this difficult time and do not endanger others!
How to play?
Any interactions with characters are done via the main mouse controls.