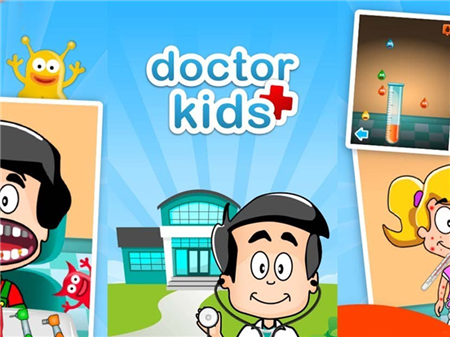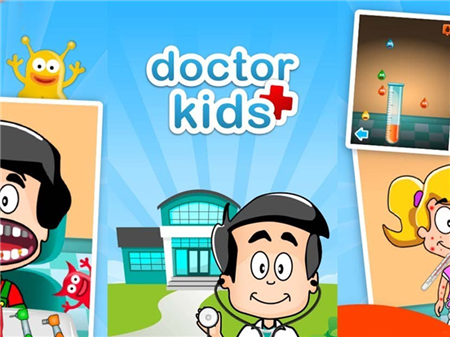 The presented game was created in order to introduce the youngest gamers to such an important and respected profession as a doctor. The project received a huge number of positive reviews, and a number of specialized publications even called it one of the best educational game projects of the year, aimed at a younger audience. Be that as it may - try it yourself, or with a child, play Doctor Kids, and watch with joy how your future doctor treats his first patients with a special passion.
A young patient comes to you who requires treatment. But the first step will be the diagnosis of his injuries and the appointment of a course of treatment. To do this, you will need to carefully pass the patient through the X-ray machine and capture all his injuries, fractures, and displacements. Perhaps your patient fell off the bike, or was extremely inattentive and accidentally fell off the stairs. Be that as it may - find all problem areas, point at them with a scanner, and take detailed images that will allow you to treat the patient correctly. After all, procedures, proceed to the immediate course of treatment.
First, you will need to insert the displaced bones into place and solve the problem with fractures. Rotate the sliders carefully so that all bones are in place. At each correct action, the system will notify you with a corresponding signal. At the end of the procedure, apply a cast to the arm and discharge the patient.
How to play?
Any interactions with active objects are done using the main mouse controls.