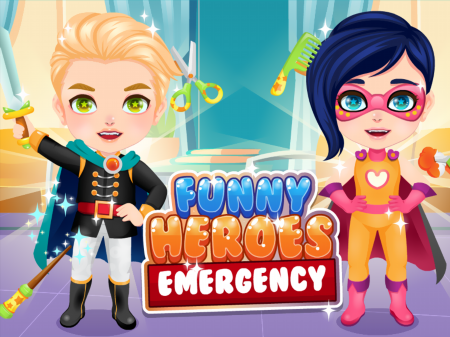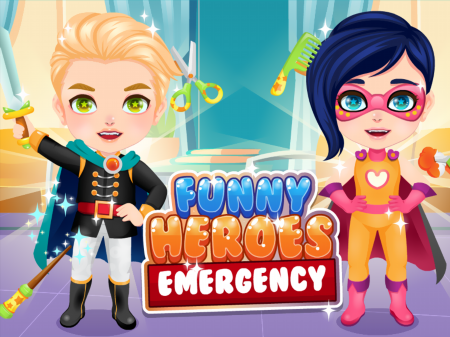 Each of us admires the strength and invincibility of superheroes. They protect our world from numerous enemies and destruction. However, there are times when the superheroes themselves need help, and that's what Funny Heroes Emergency is about.
The project has proven itself with a wide user audience and is perfect for fans of new browser games where you need to help the main characters in one way or another. If you have been looking for an easy, interesting, and exciting game of a new format for a long time, then Funny Heroes Emergency is your choice!
Before you are superheroes who came to you after serious troubles and numerous battles. Your main goal is to give them first aid and put them in order. To do this, you must perform a large number of different tasks and carry out numerous procedures in stages. Somewhere you will need to band-aid your wards, in other tasks you need to replace their clothes and bring them into proper shape. In other words, you need to show the maximum level of care so that your subordinates return to keep order in full gloss and the most combative form.
How to play?
Game controls are fully integrated into the graphical interface of the project so that the game is controlled via the mouse. Move the cursor over one or another component in the game and press the left mouse button to activate it. Follow the prompts of the system and act according to the requirements of the current task.