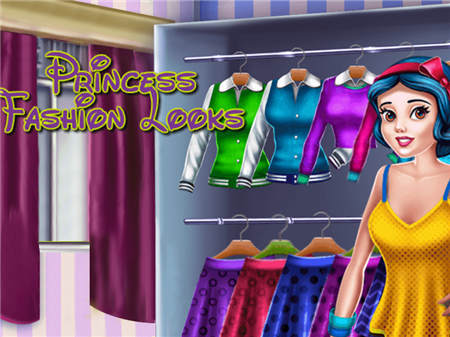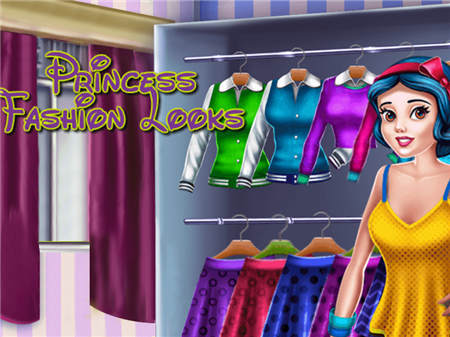 Princess Fashion Looks is a modern fashion simulator that offers you to choose the most stylish and attractive outfit for your fashionista. Enjoy the wide abundance of modern trending things and try a different image for your character. Surprise with the choice of objects not only yourself but also a huge number of players around the world.
First of all, you have to choose the right items of clothing that will blend perfectly with each other. You can be guided by modern trends, or you can create your own and dress the princess as you see fit, fashion, and youth.
Choose garments according to one color gradient, or choose completely opposite colors, which, in general opinion, should not be combined. Surprise everyone with bright and catchy outfits. After all, who knows - maybe it's you who will become the trendsetter who will go into circulation after a couple of seasons, and what was previously considered inappropriate will become a real trend thanks to you. Among other things, you can combine different types of clothing and enhance the effect of diversity with a color scheme that is used extremely rarely in modern realities. Have fun, choose a unique style, and enjoy the results of the hard work of a fashion designer, which will make your character incredibly attractive and recognizable.
After you choose the right clothes for your character, you can join the huge game world, which will give you endless possibilities and a lot of amazing adventures. Here you can become a real pop star, or go to conquer whole worlds. You can try yourself in the role of the savior of the world, or the usual legend of Hollywood. Take part in competitions and set new records, overthrowing real players from the top positions of the tournament tables. Show yourself to the maximum in an incredible number of games that will delight you with bright colors and unique gameplay. In other words, before you is a whole world of limitless possibilities, each of which will leave a lot of positive emotions for many years.
How to play?
Game control is fully rendered on a graphical interface, which you can interact with via the main organs of the mouse. Change clothes by clicking on the corresponding icons and models of items.