Princesses Beauty Secrets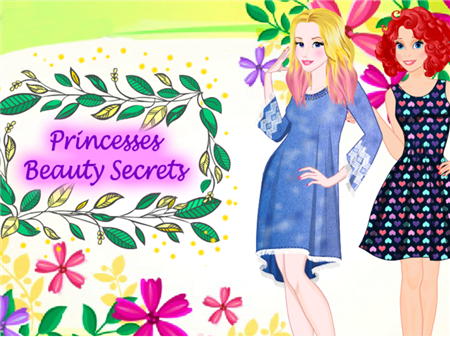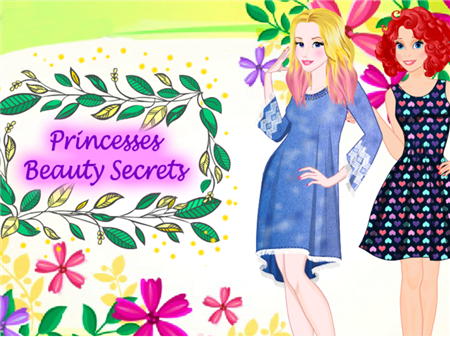 Princesses Beauty Secrets
Princesses Beauty Secrets is a great example of how you can become a modern, stylish, and fashionable princess. You have to meet two successful ladies who will reveal to you the secrets of how to become successful and popular. And for this, you will have to learn three basic skills that you will meet in this game.
Everyone is eager to become a modern divas who will captivate the hearts of millions of fans. However, many do not even suspect how hard it is. You will have to not only learn the natural skills of style and taste but also learn the hard work of maintaining your style.
The first thing that you will have to master will be the correct selection of food products. Today it is difficult to imagine a fashionista who looks amazing, but at the same time ignores quality food in every way. You will find yourself in a supermarket, where you will be offered to choose the most healthy foods that are rich in useful properties and trace elements. Choosing junk food, you will not be able to maintain the image of a fashionable star and therefore treat the task with maximum responsibility and remember the correct composition of your future diet.
The second thing will be the correct selection of outfits. It is difficult to be a fashionista, dressing haphazardly, and not following modern trends. Divas will offer you to choose fashionable outfits for each of the characters. You will need to choose the right set of outfits that will combine with each other and complement the image of modern beauty. Consider not only the color combination but also the combination of styles, which is extremely important!
Well, the last component that emphasizes the picture of modern trends is the selection of accessories. You will be surprised at how important the selection of the right accessories is for any fashionista. The slightest mistake when choosing this or that subject and you will turn from a goddess of style into a laughing stock. First of all, the choice of accessories should emphasize the overall style of the outfits, and not set you apart from the crowd. If you overdo it with an accent, then ruin the whole picture. Having chosen all the aspects correctly, you will learn to be a modern fashionista, who will be an example to follow a huge number of people around the world.
How to play?
Game control is fully rendered on a graphical interface, in which you can interact with the mouse.