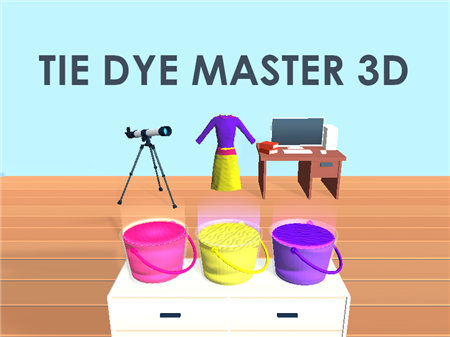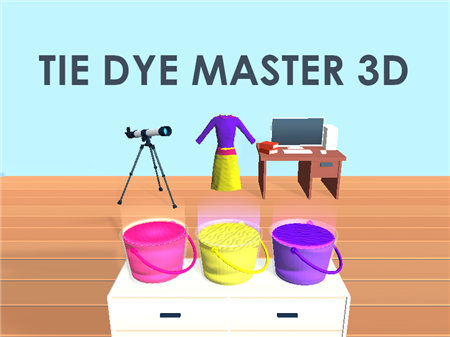 This is a great example of what games should be for today's creative people. The developer took into account a huge number of user requirements and created a truly attractive and interesting project in which you can fully realize your artistic potential, and at the same time make money. In any case, Tie Dye Master 3D can be the project you have been looking for for so long. This is a great occasion to enjoy the simplest tasks and show everyone what you can do. But above all, the game is an ideal opportunity to escape from the daily hustle and bustle and enjoy the addictive gameplay.
Your task is reduced to the design of clothes in a colorful style. At the beginning of each level, the system offers you a certain coloring of a particular piece of clothing. And you will have to decorate the object as similarly as possible, as indicated in the source. The more accurately you convey the colors to the fabric, the more expensive you can sell the item in the gallery.
At the end of each round, your finished garment is looked at by potential buyers and different prices will be offered for the item you create. Your task is reduced to the banal need to sell clothes as expensive as possible. However, if you reject the current offer, and a less profitable one follows it, then you will not be able to return back the previous buyer. So carefully study the prices and try to choose the most optimal offers.
How to play?
At each of the levels in front of you, there will be containers with paint, into which you will need to immerse a piece of clothing. Any manipulations with clothes are made with the mouse cursor. Aim it at the clothes, hold down the left mouse button and move it to the vessel that you need. To dye a garment, you just need to submerge it in the dye.