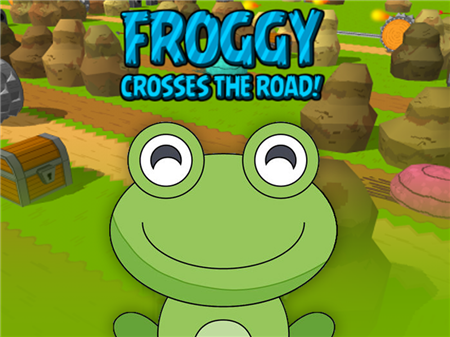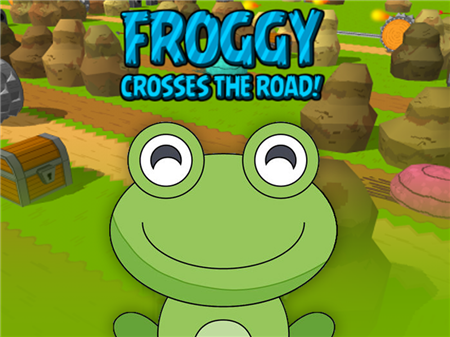 A large number of different projects began to appear on the Internet, each of which repeats the fun mechanics of the game, where you will have to learn how to properly move around the playing field full of various obstacles. This is that very case when, for all its superficial simplicity, the game will keep you in a pleasant tension. And if the whole thing is also wrapped in such a cheerful and atmospheric shell, as it is done in Froggy crosses the road, then the success of the project is already inevitable. This is exactly what happened with the presented game, which in the shortest time after its own release became a recognized hit of the current season.
You play as a frog-shaped piggy bank that can move in any direction on the field. You will have to closely monitor everything that happens on the map because the main goal of the game is to collect the maximum possible number of coins without breaking. As you might have guessed - any interaction with various moving objects will certainly lead to your defeat. There are no second chances or opportunities to make a certain number of mistakes. It is extremely important for you to avoid collisions with various objects and to do everything to achieve an excellent result. That is why try not to run into trouble and deliberately assess the situation in different parts of the field.
How to play?
The main character is controlled by pressing the navigation buttons. Each of the arrows indicates the direction of the movement of the frog. You can interact with all menu items using the mouse.