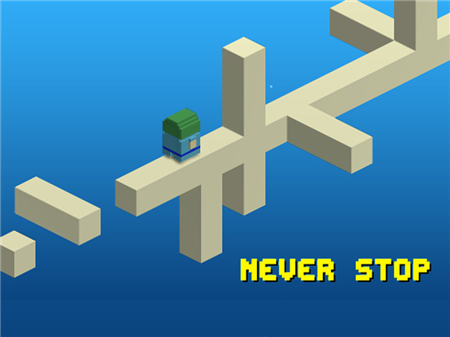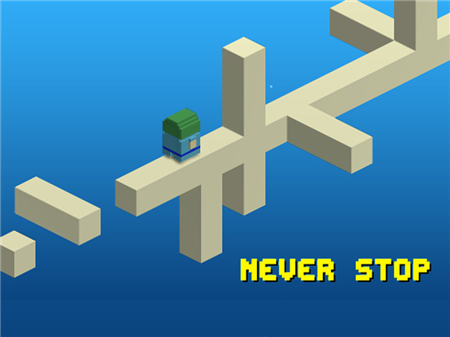 Never Stop is not just a flashy name for the game, all the meaning reflects that the developer put into the project. If you prefer games where you need to fully rely on your skills and reactions, then you should turn your attention to a new, incredibly popular project, in which you cannot stop!
The game has become extremely popular among a large number of fans of browser suggestions. The developers have chosen the perfect balance of mechanics, which allows the user to enjoy the gameplay without any knowledge and additional skills. Just follow the figure forward and don't stop! But despite all the simplicity of the description, the game is a very difficult test for everyone who dares to try their luck in Never Stop.
You control a character who constantly runs forward along with a small geometric figure. The bottom line is that in the course of your progress, numerous obstacles will appear on the figure, which will prevent you from running normally further. If you run into some kind of obstacle, then after a short time you will simply fall and you will have to start the game over.
How to play?
There is no way you can change the direction of your character, but you can change the position of the figure itself. If you find an obstacle on your way, just press the left mouse button and the figure will turn clockwise or counterclockwise. The direction of the turn is randomly selected by the system, which adds a certain amount of complexity to the game. All any interactions with menu items are also performed via the main mouse controls.