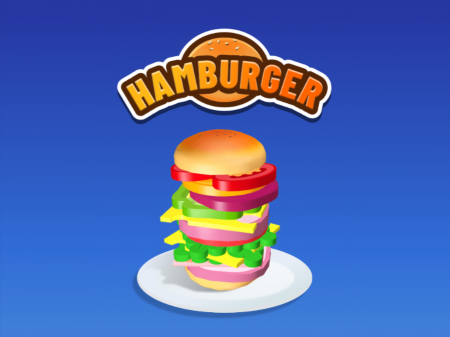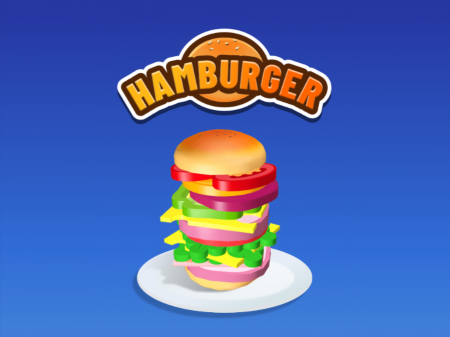 As soon as the developers of modern games began to create a large number of browser projects, then one of the most beloved genres among them was the simulation of restaurants and various methods of cooking. Such projects are always met with the warmth of users. Hamburger was no exception and gamers got what they wanted for so long. The project attracted a lot of attention from specialists, which added points to its popularity. Among other things, the game pleases not only with the opportunity to feel like a super-chef but also makes you quickly solve logic puzzles of different formats. Are you ready to try yourself in the role of a truly in-demand specialist? Then start cooking dream burgers!
You are standing in the kitchen in front of a cutting table and your goal is to cook a burger from different ingredients. It is important to remember that the integrity of the burger cannot be compromised and the buns should always be at the top and bottom.
The mechanics of collecting treats are similar to the rolling procedure. You simply select one of the ingredients and roll it onto the other. Thus, the entire formed multilayer lump is collected into a single dish. If you do everything right, you will earn extra points that can be spent on unlocking various food items that can be used in new burgers.
How to play?
The game is completely controlled by the mouse. Direct the cursor to the desired component, hold down the left mouse button and drag over the adjacent ingredient. Over time, there will be more burger components and tasks will not be so easy, but this is great about the Hamburger.