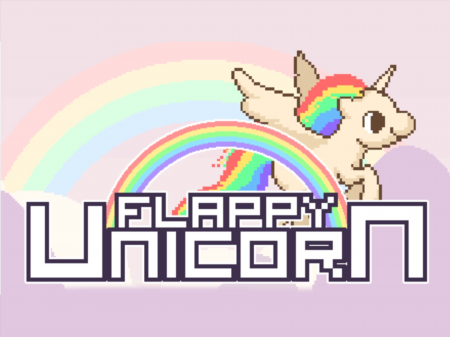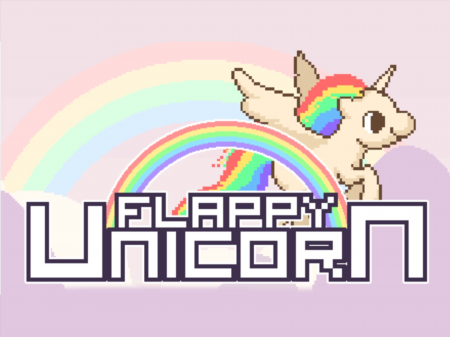 The Flappy Unicorn game was loosely based on many arcade games, where the whole gameplay was reduced to the correct decision-making multiplied by the reaction speed. And even though such projects do not differ at all from each other, they are still very popular among various user groups.
The reason is very simple - Flappy Unicorn is the very case when you want to escape from your current affairs and immerse yourself in the unique atmosphere of the world of unicorns for a while. In this case, you will need to perform simple actions and do not have to solve any complex tasks that take a lot of time. This set of characteristics gave the project the highest marks and attracted a large number of users. Are you ready to try your own strengths and check how far your character can fly? Then dare to play!
You control a flying unicorn, which can change its position only through sharp jumps in the air. Your main goal is to successfully overcome numerous obstacles and you need to do this so that your character does not hit anywhere. Recall - you can only make the unicorn jump up, it moves forward by itself and you cannot influence the speed of its movements in any way. It is for this reason that you need to calculate the jump time as carefully as possible in order to pass through the small holes in the obstacles and continue your journey. For each successful passage through the obstacle, you get points.
How to play?
The whole game control is reduced to clicking on the left mouse button, which activates the jumping of your character. All interactions with the menu are also carried out using the mouse.