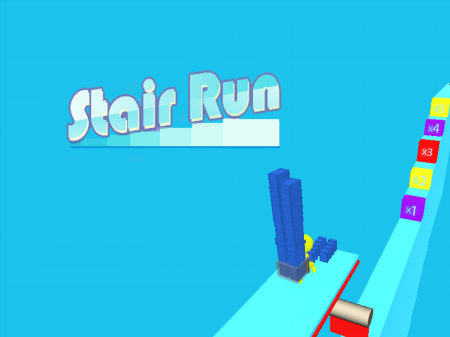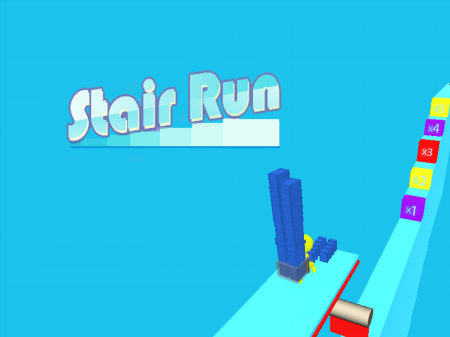 Want to relax and enjoy a simple yet incredibly addicting game? Then Stair Run will be your right choice, which will be remembered for a long time. Most of the users come here for 5-10 minutes just to switch their attention from one task to another, and in the end, they successfully get stuck in this project for a long period of time.
All this can be easily explained, given the specifics of the game. The developer allowed users to independently calculate their own strength in order to complete this or that task, while the game mechanics itself is incredibly simple and straightforward. This is the very case when your hands are completely untied and you are free to do as you think is right. The main thing is to reach the finish mark, and which way is absolutely not important.
You control a little man who runs from start to finish and collects all the blue components along the way. As soon as you step on the blue figure, it immediately ends up in your character's backpack. The main rule is not to step on the red figures or fall into the abyss. Everything else is optional.
In order to get past the red components, you need to use the accumulated blue figures. Put them in your path in order to build a bridge over which you will walk. In this case, you can line up figures right in the air. They do not need a fulcrum as they themselves are.
How to play?
The game control is extremely simple and comes down to using the left mouse button. As soon as you want to place blue ladders in your path, just hold down the left mouse button. If you release the button, the ladders will stop installing and your character will start to fall. Do not forget that for some time he can be in free fall and this will not bring any complications. The main thing is not to allow a too hard landing and successfully reach the finish line.