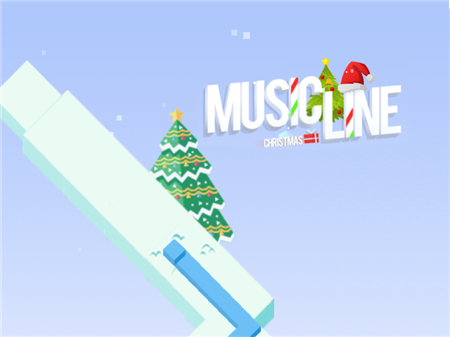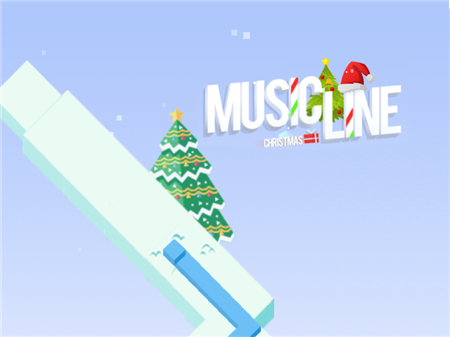 Music Line 2: Christmas is the very game in which people come just to get away from the hustle and bustle and enjoy a simple, not burdened with complex tasks gameplay. The project pleases with its elementary character, but it attracts a huge number of fans as far as everything in the game depends on the speed of decision-making and the player's reaction. Games with such a set of characteristics have always been in high demand since the gamer himself is the blacksmith of his victory and if he fails, then this is due to insufficient experience or simple mistakes, and these factors can always be corrected.
You are driving an ordinary point that moves along a long line. You cannot influence the speed of movement of this point in any way and you cannot make a full turn. You only have an abrupt 90-degree movement change. Thus, if you move constantly straight and click on an active action, then your point will turn sharply to the right or left, after which it will continue its movement in a new direction.
It is important to remember that the point cannot crash into the sides of the improvised track and cannot interact with other solid objects in any way. At the initial stages, the game will delight you with its simplicity and will allow you to leisurely enjoy the control mechanics. But a little later you will fully experience all the complexities of management in Music Line 2: Christmas.
How to play?
The whole mechanics of interacting with your point is reduced to a simple click on the left mouse button. Each time you press the left mouse button, the point abruptly changes the direction of movement and everything depends only on your reaction. If you calculate everything correctly, then the point will not leave the track and you will continue the procession.