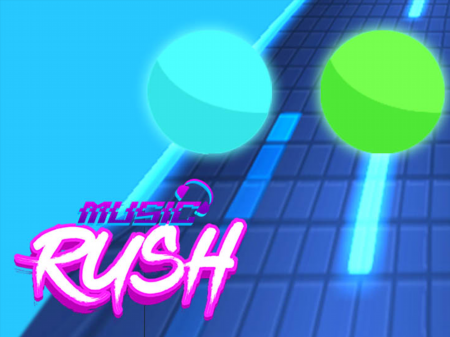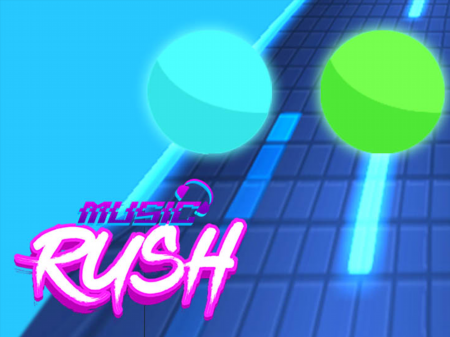 Music Rush is a great example of an arcade game that focuses not so much on the gameplay as on the wonderful atmosphere around the playing area. The project turned out to be simple enough, but incredibly enjoyable, fun, and dynamic. Most of the users appreciated the high quality of the game mechanics, which is successfully intertwined with stunning graphics and music. Well, this is completely unsurprising. You remember that the project is called the Music rush, right?
You control a ball that quickly moves along an interactive track and dynamically changes its color. As you move, objects of different colors will move towards you. You can only touch components that are the same color as your ball. However, be careful - since the ball changes its color quite often, it is quite easy to get confused during the game. It is these complicating factors that are the main feature of the project.
How to play?
Control in the game is regulated by a block of navigation buttons, where arrows "left/right" indicate the direction of movement. But if you feel uncomfortable using the keyboard, then control the movements of your main ball with the mouse. One or another control method may depend on different versions of the browser. Choose what is more convenient for you and set new records. Do not forget to share the results with your friends and find out who from your company is the most voracious "manager" of the colored ball.