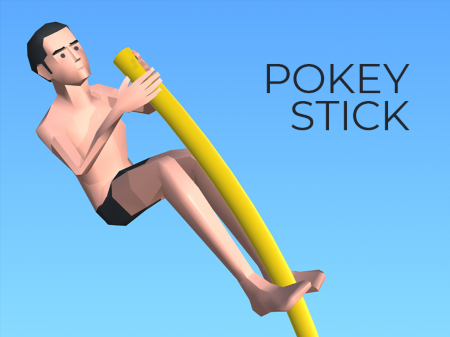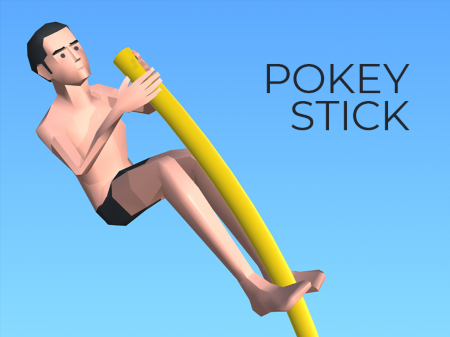 Do you adore competitive games? In this case, you definitely need to try Pokey Stick, which is not only pleasantly dynamic and atmospheric but also has fun mechanics. It is it that is the main factor in the success and demand for the game on the market, as evidenced by the constantly growing online.Are you ready to participate in one of the weirdest and most fun competitions of your life? Then boldly launch the Pokey Stick and start showing who is the central conqueror of new records here.
You control a character who is sitting on a flexible long stick. In front of you is an impromptu track that you need to cross as quickly as possible. However, the only available mechanics for moving around the track is pulling/tightening a stick, followed by a forward jump. It is the depreciation power that is the main way for the character to move around the location.
The more you are able to pull the stick, the further your hero will jump. Do not forget that you are competing with your competitor and the one who gets to the finish line first will be the winner.
How to play?
The game is controlled by the mouse. The throwing technique is very simple - hold down the left mouse button, move the cursor in the direction you want to pull (like a slingshot), and then release the left mouse button to throw.