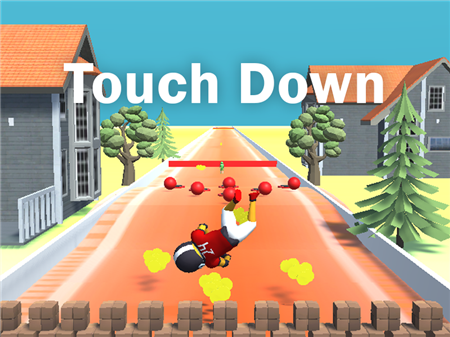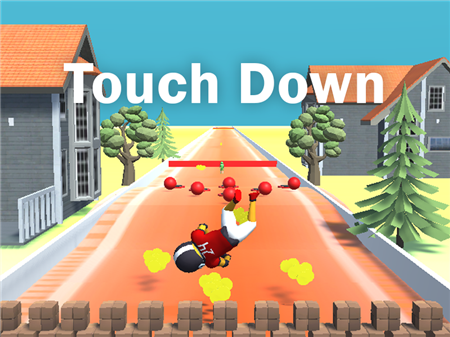 Real American football is the most courageous sport of all. It is for this reason that Touch Down is so popular. However, the best of the presented game is not the classic rules of a popular sport, but some additional missions that your athlete will have to complete. The game became incredibly popular in the first season after its release, which was reflected in the number of positive reviews from both experts and gamers. If you adore fast-paced games where you have to complete difficult missions and tasks, then Touch Down is definitely worth your close attention!
You control a character who, in full uniform and with a ball, runs to the finish line. On your way, you will constantly encounter various obstacles, ranging from natural obstacles to defenders-football players who will in no way let you pass.
At each of the locations, you will find numerous coins and other bonus components that are better to collect. They will increase your game points and help you achieve victory in a significant way.
How to play?
The character is controlled via the mouse. Press the left mouse button, point with the cursor in the direction in which your athlete will run. Be sure to try to avoid the many traps that you will encounter in large numbers. After you have covered the entire distance from start to finish, you will be given the opportunity to throw the ball towards the penalty area. Choose the speed and power of your throw in order to achieve maximum results and set your own record.