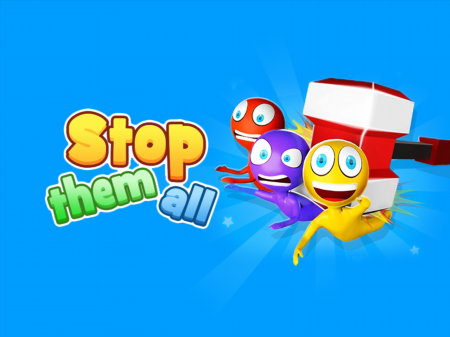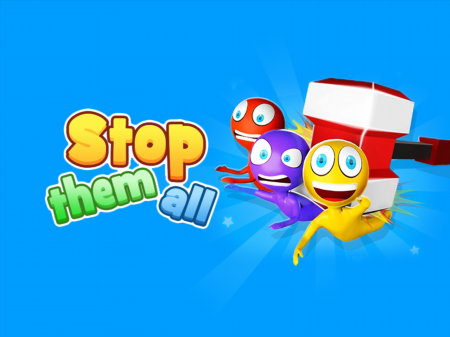 The developers of Stop Them All originally were eager to create a fun and atmospheric game in which the difficulty will dynamically increase, but the player will always feel comfortable. And it is worth noting that the task was completed perfectly. As a result of the excellent balance, the game received excellent ratings from specialized experts and became one of the most popular in the genre. If you have been looking for a high-quality, fun, and entertaining project for a long time that will allow you to enjoy an atmospheric game and show miracles of reaction, then Stop Them All is worth your time.
Before you is a playing field, which will be oversaturated with various kinds of components. The main characters in the game are little people who want to get to the final level mark. But you control various objects that can block the path of the little men and destroy everyone around.
The goal of the game is to destroy all the characters before they go all their way and reach the finish line. And the more efficiently you will calculate the speed of direction of various objects, as well as the speed of movement of men, the better you will cope with the mission.
How to play?
All controls in the game are integrated into the graphical interface and are controlled by the mouse. Move the cursor over the required menu component and press the left mouse button. To activate objects, timely press the green button that appears at the right time at the bottom of the screen.