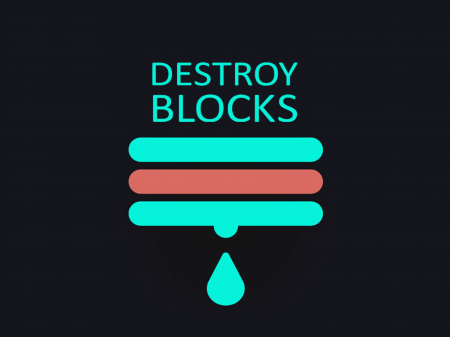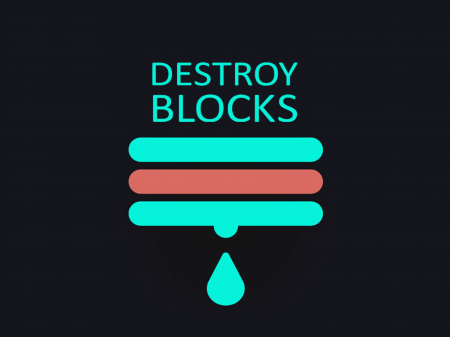 The presented project is one of the most interesting and exciting in the genre of incremental logic games. The Destroy Blocks is a mixture of several popular entertainment video games that were developed back in the 90s of the last century. Despite a large number of combined genres, the developer managed to make the Destroy Blocks in a simple format and with clear mechanics, which attracted a large number of users.
Online games are constantly becoming popular and if you prefer interesting and exciting projects of a new format in which you will need to show miracles of reaction and speed, then Destroy Blocks is worth your attention!
Before you is a static field, at the bottom of which there is a drop that shoots up balls. From the top down, blocks of two colors are constantly descending. Your task is to destroy these blocks with shots. However, the block is only destroyed if the color of the drop matches the color of the descending block. Choosing the right color is the main task of the players.
The game ends when any block reaches the bottom and touches the drop. Up to this point, you are able to shoot at the figures as much as you like. The main thing is to control the downward movement and keep an acceptable distance between the drop and the blocks.
How to play?
The game offers extremely simple control mechanics: shooting from a drop is performed automatically, and the color of the projectile (like the drop) changes dynamically with each click on the left mouse button. All other actions in the game are performed automatically.