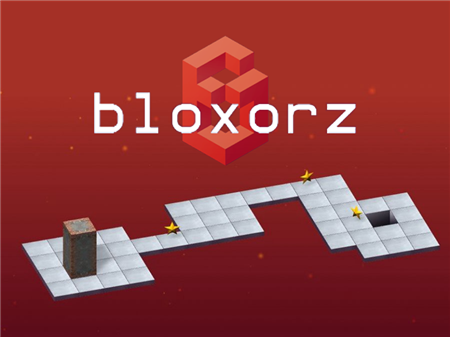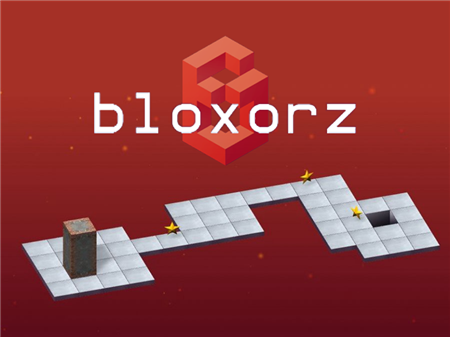 If you regard yourself as a person who prefers dynamic saturated shooters to various puzzles that do not require manual dexterity, but logical thinking, then Bloxorz is worth your close attention. The game pleases with its eccentricity, uniqueness, and fascination. Although the graphics in Bloxorz are very primitive, it can create a unique atmosphere that leaves a good impression for even the most sophisticated players for a long time.
You control a metal block that cannot be simply lifted into the air and transferred to the desired location. To move the block around the playing field, you have to naturally turn it over. And this is the main way to move the game piece.
The goal of the game is to place the block in a hole similar to its end size. The difficulty is to get the block clearly into the hole, and level conditions do not always contribute to this. Some locations will make you seriously think about what you are doing wrong. After all, a block is two squares in length and only one in width. Thus, putting it in the right direction and in the corresponding plane is not an easy task. And this means that you have to solve serious puzzles, conundrums that will help you achieve the desired result.
Another difficulty of the game lies in wait for you right outside the playing field. The fact is that at any moment you can fall outside the field, which means defeat. In this case, you will have to start the level all over again without saving all previous achievements on the current playing field. The mechanics of the game are vaguely reminiscent of the process of adding a Rubik's Cube, where you have to perform several sequential actions in order to put the square in the right position. Here you will encounter absolutely similar tasks.
And if for some reason it seems to you that you are quite easily coping with the task, then pay attention to the fact that the system keeps track of the movements performed, for which you went through a certain number of levels. And from now on, try to go through these levels with fewer manipulations. To do this, you can try to start the game anew and carefully monitor your statistics.
How to play?
The control of the unit is regulated by the navigation buttons, which move the figure in the desired direction depending on the button involved.