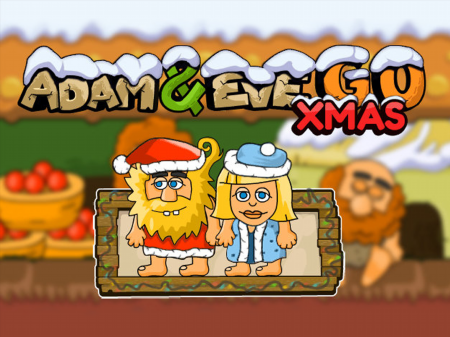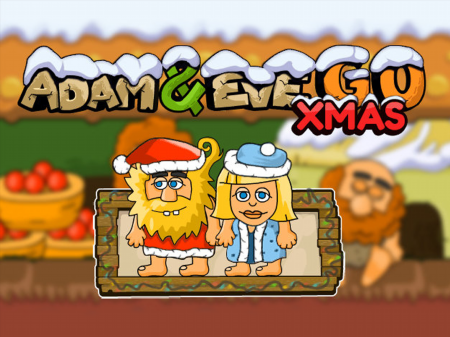 A series of games about Adam and Eve has already become a real classic among browser projects. The developers are constantly presenting new versions of the game and Adam and Eve: Go Xmas has become another creation, timed to coincide with the Christmas holidays. If you have been looking for a high-quality, fun, and incredibly atmospheric project for a long time that will allow you to escape from the daily hustle and bustle and plunge into the incredible atmosphere of fun games, then this project is worth your attention!
The game is an excellent continuation of the series, but it is not part of the line of classic quests that made Adam and Eve popular. Now you have the opportunity to play in the style of arcade platformers, and this is more an advantage than a disadvantage since this particular genre is currently much more popular than classic quests, where users are invited to find various components.
You play as Adam, who needs to successfully overcome the level, collect a certain amount of bonuses and get to the finish line, where he will meet with Eve. The difficulty of the game lies in the fact that with each new level you will have a new list of surprises and additional obstacles that you will have to learn to cope with.
What is awesome about the game is that you will find a huge number of atmospheric characters, opportunities to collect bonuses and gifts, and the absence of any need to rush somewhere. You can perform almost all actions without haste, just enjoying everything that happens around you.
How to play?
The character is controlled by means of the ASDW key block. You can interact with all menu items using the mouse. Direct the cursor to the required component and activate it by clicking the left mouse button.