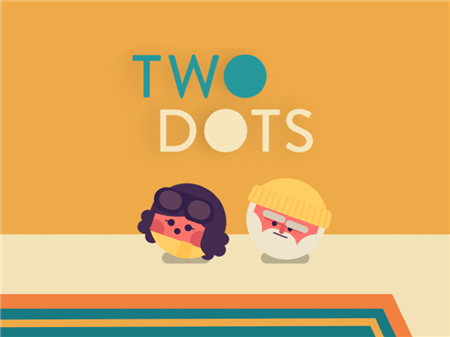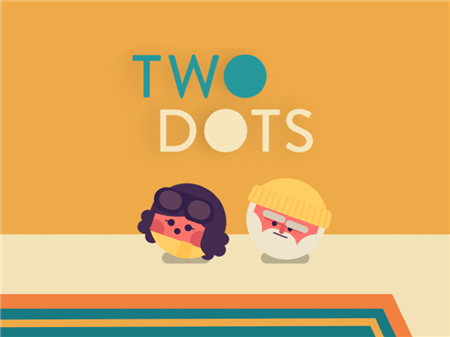 It is another jigsaw puzzle that will not leave you indifferent and will captivate for hours of addictive gameplay. The game received several nominations this season and has become one of the most visited among gamers. Unique mechanics, an interesting implementation and dynamically developing complexity - this is a short recipe for the popularity of 4 Two Dots.
Already from the first level, the game clearly demonstrates what it will require of you. You have to connect the dots of the same color so that they disappear. There are no secrets or special tactics. You just need to connect the dots in one line and the folded shapes will disappear, and other dots will fall into their place, creating complex geometric variations for combining.
With each new level, the complexity of the game will significantly increase. Somewhere you will come across an increased number of game elements that will need to be combined. And at other levels, you will get acquainted with new colors that complicate the gameplay. It's one thing to connect the dots when the components of two or three different colors are presented on the board. It is completely different when the game throws you a whole rainbow cascade, which noticeably confuses the cards and introduces an element of tactical miscalculation.
If in the first levels you are striving to simply successfully combine as many points as possible, then after a few levels you will think through all further actions well. Somewhere you will have to sacrifice a large accumulation of points of the same color and it will be more profitable to destroy only part of the total mass since an even larger number of points will fall on top, which will merge into an even greater number of connected components.
In most levels, victory conditions will change dynamically. Somewhere, the game will ask you to completely clear the playing field, at other levels you will need to delete points of a certain color in a certain amount for a certain number of moves. In other words, in 4 Two Dots you have to think carefully and weigh each subsequent move. It's truly a great game to escape from everyday issues.
How to play?
Game control is completely tied to the graphical interface of the game. Connect elements with lines using the mouse cursor. If possible, the line will be fixed in the manner of a magnet and you can move the cursor to the next point. We remind you that for connecting two points of the same color, there should not be obstacles and a large distance between them.